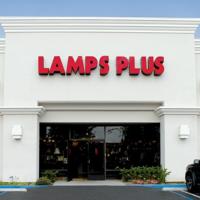 It's very gratifying to have been named once again to the Top 500 list. Our focus is on being the best online lighting store and delivering a great shopping experience for our customers.
Chatsworth, CA (PRWEB) June 30, 2011
LampsPlus.com, the leading online retailer of decorative lighting and accessories, announced today that it was ranked 8th in the housewares-home furnishing category of the recently released Top 500 Guide (2011 edition) by Internet Retailer Magazine.
Overall, LampsPlus.com ranked number 163 on the list of the Top 500 Internet retailers. The company has made the top 200 of the list every year it has been published.
Internet Retailer's definitive ranking and analysis of America's 500 largest e-retailers is based on annual 2010 Internet sales, researched by Internet Retailer and confirmed by retailers. This report includes company financial, operational and performance data, as well as vendors in key categories.
This is the eighth consecutive year that Internet Retailer has issued a Top 500 list. The Top 500 retailers as ranked by the magazine include a wide range of companies, from chain stores and mass-market catalogers, to pure-play virtual sellers and consumer brands. The Top 500 ranks business-to-consumer retailers by sales as well as other key indicators.
"It's very gratifying to have been named once again to the Top 500 list. Our focus is on being the best online lighting store and delivering a great shopping experience for our customers," says Dennis Swanson, President and CEO of Lamps Plus. "Our customers are looking for convenience, price and style in everything from home décor to lamps and lighting fixtures, including indoor and outdoor lighting. We've worked hard to ensure that people can get what they want, when they want it, with great prices and customer service."
New site initiatives at Lamps Plus over the last year include an expansion of the company's popular Design Your Own Lighting online tool for lamps, lamp shades and canvas wall art. Another new online tool allows consumers to customize Schonbek crystal chandeliers and lighting fixtures with their choice of finish and crystal glass.
Lamps Plus has also expanded on their selection of home décor and furniture. Notes Swanson, "Beyond being the best online lighting store, we want to be a place where consumers come to browse and buy home furnishings online."
The company plans to continue its expansion into home décor over the next several months, including new product lines in wall art, home accents, rugs, and decorative fountains. Other plans include expanding the number of online videos and growing the reach of the home décor blog. Notes Swanson, "We are constantly looking at new ways to help our customer base buy home furnishings online and offer more lighting choices."
For more information about the list, visit Internet Retailer Top 500 Guide.
About Internet Retailer
Published by Chicago-based Vertical Web Media LLC, Internet Retailer is a monthly national business magazine that is at the core of the leading retail information web site, an e-commerce conference and four directories that serve the retailing community. Internet Retailer's 42,500 subscribers and 250,000 monthly web readers represent senior executives primarily from retail chains, independent stores, catalogs, virtual merchants and brand name manufacturers. Internet Retailer's circulation represents the largest multichannel readership base of any retailing magazine.
About Lamps Plus
For over 30 years, Lamps Plus has been synonymous with excellence in the lighting retail industry. Established in 1976, Lamps Plus is the nation's largest specialty lighting company, with over 40 superstores throughout the western United States. Together with their retail stores and online business, Lamps Plus serves over five million customers each year with the largest selection of functional and decorative lighting fixtures and accessories. This selection includes hundreds of products available exclusively from Lamps Plus. Services include free in-home lighting consultations, in-store lighting seminars and installation from expert, licensed electricians. American Lighting Association certified lighting designers are available to offer product recommendations and lighting advice in all our stores, by phone or online at Lamps Plus.
###