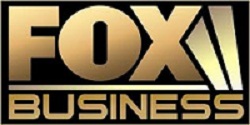 Indeed, many people don't believe services rendered to family members by relatives should be paid. Unless there's been a family business, compensation isn't a commonplace conversation among family members, says Chris Cooper.
(PRWEB) June 29, 2011
eCareDiary.com was featured in a recent Fox Business article by Personal Finance writer, Marilyn Kennedy Meila, on how the recession has led to the loss of a huge number of jobs also impacting families' capability to pay for outside help.
According to a 2009 report by the National Alliance for Caregiving and AARP, more than 20 million Americans provide care to a parent who needs help but is not in a nursing home. As the report states, "35% are paying for outside help in 2009 compared to 41% in 2004."
The article, "Five Ways to Find Cash for Caregivers", features eCareDiary's Financial expert, Chris Cooper, who brings to light the fact that compensation is not something that is discussed during the caregiving process. He focuses on ways in which caregivers can look for compensation that would be of immense help to those struggling in these difficult economic times. To read Chris Cooper's expert article, click here.
eCareDiary.com was also highlighted in another article on EmpowHER.com, an award-winning health website for women, offering access to one of the largest women's health and wellness content libraries on the web. The article, "Caregiving Legal Issues - Advanced Health Care Directive", lists eCareDiary as an important resource center for advanced health care directives. eCareDiary.com offers a downloadable database of advanced directives for all 50 states in the US. The directives include a Healthcare Proxy and a Living Will as well as provide clarity on rules relevant for each state. The tool helps caregivers and elders become aware of their options and rights as they try to organize their affairs.
Major challenges are expected with the rapid growth of the older population, especially the baby boomer generation and with it will increase the need to provide resources for those requiring additional caregiving and support. eCareDiary.com's mission is to emower caregivers and provide tools such as the Care Diary, blog articles, radio and video shows featuring eldercare experts, to create an economic, efficient and easy way of dealing with the stresses, that are part and parcel of the caring process.
About eCareDiary.com
eCareDiary.com brings together online tools, resources and the support of an online community to assist those who are caring for elderly patients. The site was founded by husband and wife, John Mills and Susan Baida who, despite decades of experience in the healthcare sector, found the task of coordinating care for their parents care uniquely and unnecessarily challenging. eCareDiary.com has been featured in The New York Times, The Wall Street Journal and was named a Silver Award Winner by The 2010 New Product & Technology Awards, an awards program that recognizes the world's best technologies, products and services for older adults and their families. eCareDiary is also in AARP.org as one of the "11 Technologies You'll Want Now" and winner of Today's Caregiver Magazine's 2010 Caregiver Friendly Award
###