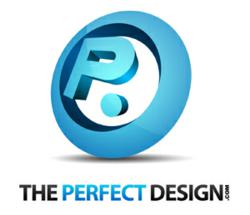 Knowing how much a client liked their design can be instrumental in a graphic designer's creative process.
(PRWEB) June 29, 2011
To any creative artist, feedback is one of the most essential ways by which to grow and improve. They might not be on American Idol, but they still need a Simon Cowell to tear them down and a Jennifer Lopez to build them back up. For that purpose, ThePerfectDesign.com announces an exciting new star rating and comments system focused on facilitating greater communication between the customer (Contest Holder) and the graphic designer that can help close the feedback loop.
The new rating and comments system on ThePerfectDesign.com, a graphic design contest site, enables the customer, or Contest Holder, to give star ratings to each of the submitted designs. After they preview each submission from competing graphic designers, they can give it from 1 to 5 stars. Perhaps most importantly, they can leave comments about changes they would like to see in the design. If a graphic designer receives a low star rating, they have the option to resubmit to the same contest before it closes, after incorporating the changes specified by the Contest Holder via the comments section. This new feature offered by ThePerfectDesign.com makes possible an exciting collaboration between the designer and the Contest Holder that can result in every contest concluding with a home-run, '5-star' design.
Feedback like that provided by the rating and comments system is incredibly helpful to graphic designers, even when they are not selected as contest finalists. Knowing how much a client liked their design can be instrumental in a graphic designer's creative process. Whenever a graphic designer's design is not selected, they are often left without an explanation as to why. It helps tremendously to know if their submitted design was close to what the contest holder was looking for, or totally off-base. That way, each future design can be better than their last.
One of the reason's feedback via the rating system and comments is so essential is that Contest Holders often opt to use the Blind Contest feature offered by ThePerfectDesign.com, which allows only the Contest Holder to view the submissions. This ensures that graphic designers cannot pilfer the creativity and/or format of previously submitted designs by other designers. However, sometimes it helps a designer to know how their work stands up against the competition. So, in addition to the star rating system, ThePerfectDesign.com also promotes feedback amongst their graphic designers by holding a monthly contest. All designs submitted within any given month to any contest being held on the site (logo designs, website designs, product graphics, etc.) are automatically submitted to a design pool for the month. Graphic designers registered with the site can vote on other designer's work throughout the month, and at the end of the month the highest rated entry gains a prize - usually cash, software or hardware.
When any contest concludes on ThePerfectDesign.com, all registered graphic designers are able to see a visual of the 'contest winner,' or final product chosen by the Contest Holder. This helps them to identify ways in which to improve their work, or to get a better grasp of what the customer is looking for. Part of what makes graphic design an art form is that the designer literally has to translate words (the contest holders' instructions) into images. How good they are at doing this will directly relate to how much graphic design work they can sell. For a graphic designer, all feedback is good feedback, whether they are going to Hollywood or not.
###