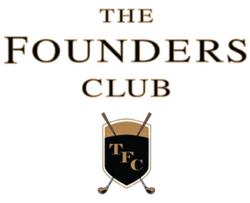 Sarasota, FL (PRWEB) June 29, 2011
When London Bay Homes acquired the remaining 86 homes sites at The Founders Club nearly one year ago, it also indicated it was prepared to make a significant investment to market the high-end golf community in the local area. Its latest investment is now on display at The Founders Club's new sales center located just three miles east of Interstate 75 on Fruitville Road.
London Bay selected HRi Design to collaborate with its marketing consultant, Miles Strategic DNA, to assist with a complete remodeling of the old sale center. Both firms are headquartered in Denver, Colorado. HRi Design has won numerous design awards working with some of the country's largest residential and commercial builders and resorts since it opened 30 years ago. "We wanted to bring in a company that would help us create a fresh and welcoming environment for The Founders Club," said London Bay President Mark Wilson.
Wilson said the old sales center had some visually appealing aspects, but he wanted to provide visitors with a more engaging and informative atmosphere. Together with HRI, London Bay has done just that.
The news sales center is much brighter and attention-getting, moving away from the darker, masculine appeal that had been a Founders Club's trademark. Wilson wanted to first educate his visitors about the local area and to accomplish that he created displays that highlight the many attractions and conveniences of Sarasota. "Sarasota offers a wide range of lifestyle opportunities and magnificent natural attractions. It's important that we highlight those attributes, especially for our out-of-state visitors," Wilson said.
The next element of the new sales center helps visitors understand the lifestyle offerings at The Founders Club. The center vividly presents the beauty and playability of the Robert Trent Jones, Jr. golf course, the elegance and offerings at the 24,000 sq. ft. Golf Hall, and the miles of pavered walking and running paths that wind past lakes and wetland preserves.
The final destination within the new sales center provides a detailed display of the community's available home sites and its product offerings. Floor plans and elevations of the community's Cottage Homes, Fairway Collection, and Estate Homes allow visitors to easily identify the home style that suits their particular lifestyle.
According to Wilson, HRi Design brought its experience and creativity to the task of redesigning the center. "The people of HRi Design are professionals. They know what works and what will not. I think the flow of the sales center and the attractiveness of the displays helps us create a very good first impression with our visitors," Wilson said.
The Founders Club is a private, gated enclave with only 262 home sites on its 700 acres that includes miles of pavered walking and biking trails. It includes a Robert Trent Jones, Jr.-designed golf course with caddie program and a 24,000 sq. ft. Golf Hall that provides fine and casual dining, fitness and tennis facilities.
The sales center is located just outside the gate of The Founders Club at 3001 Founders Club Drive. The center is open from 9 am to 5 pm Monday through Saturday and from noon to 5 pm on Sundays. For more information visit http://www.thefoundersclub.com or call 941-404-3107.
###