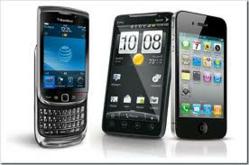 To remain the leader in Mobile Compliance, we need to stay ahead of the industry and the marketplace.
New York, NY (PRWEB) June 29, 2011
TextGuard™, the leading provider of mobile communication compliance solutions, announced the addition of the SMS Blocking feature for their flagship product today. This mobile compliance feature will enable enterprises to create policies prohibiting specific keywords, phrases, symbols and number/letter combinations from being sent to intended recipients. TextGuard's new SMS Blocking feature further enhances a company's ability to achieve their compliance and risk management objectives for mobile devices, thus protecting the integrity of their data and the organization.
"As a result from several client requests, we have taken an additional step to ensure that users are compliant and protected from any misinterpretations of the law as it pertains to Mobile Compliance," said TextGuard founder and CEO, Todd M. Cohan. "To remain the leader in Mobile Compliance, we need to continue to stay ahead of the industry and the marketplace," Mr. Cohan explained.
Currently, TextGuard's solutions capture all mobile device communications, such as SMS, IM, (BBM and Pin messages on the Blackberry) as well as voice conversations on the Blackberry and Android. The data is then identified, collected and archived, allowing companies to establish meaningful internal compliance policies regarding mobile devices and to meet compliance mandates from regulatory bodies. The TextGuard platform is configured to alert Administrators or Compliance officers, when a keyword or phrase; a "threat", is sent to another user. The new SMS Blocking feature of TextGuard will now prohibit the message from reaching the intended recipient. "Text message blocking is another key addition to TextGuard's family of Mobile Compliance applications helping companies secure their data by providing better risk management initiatives", Cohan explained.
Mobile messaging content, like other forms of electronic communication, is subject to electronic discovery rules, which require organizations to manage and produce electronically stored information (ESI) in a timely and complete manner during litigation. Companies in highly-regulated industries such as financial services, healthcare, pharmaceutical and/or government, are obligated to preserve communications and to produce these messages when necessary. In addition, SEC, FINRA, and FSA regulations require financial services firms to regularly review their representatives' electronic messages, document these visual inspections and note any actions that result. Depending on the industry, failure to comply with these regulations can result in fines, loss of license and other administrative sanction. In addition, other non-regulated companies have begun to develop internal policies aimed at monitoring employee dissemination of sensitive company information through mobile devices.
About TextGuard
TextGuard is the leading provider of mobile communication monitoring, management, compliance, and archiving solutions, which ensures conformity with the rules & regulations of all relevant regulatory bodies. TextGuard's mobile solutions capture, archive, monitor and manage Apple iPhone, Blackberry, Android and Microsoft Windows. To learn more about TextGuard, please visit http://www.textguard.com
###