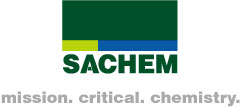 SACHEM TMAC functions as reaction activator and is soluble in water and polar organic solvents while contributing less metal contamination relative to sodium or potassium chloride.
Austin, TX (PRWEB) June 30, 2011
SACHEM announces a price increase of 10% on the supply of Tetramethylammonium Chloride (TMAC) effective August 1, 2011 or as contracts allow. The price increase is necessary due to continued increases in energy, logistics, and raw materials costs.
John Puryear, Business Director at SACHEM comments: "SACHEM has worked diligently during the year to control these costs but we are no longer able to absorb them. In order to insure continued timely supply of product, we must take the unfortunate action of increasing prices. As always, we thank you for your support and please contact your SACHEM Sales Associate if you have any further questions."
SACHEM is your partner in delivering extremely pure and precise chemistry solutions. Our high purity expertise enables the design of novel formulation components and innovative services. We offer revolutionary service to solve your unique challenges.
SACHEM, Inc. is a global chemical science company with full commercial operations in the United States, the Netherlands (Zaltbommel), Japan and China. For over 60 years SACHEM has provided chemical solutions and services to customers in key markets including electronics, advanced ceramics, biotechnology, starch modification, polymers, catalysts, pharmaceutical and agricultural chemicals. Based in Austin, Texas, SACHEM's expanding worldwide operations include manufacturing and research facilities in North America, Europe and Asia with a global service network and presence spanning over 30 countries.
# # #