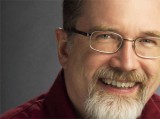 Independence, OH (PRWEB) June 29, 2011
It's not often an online store will see traffic grow over 10,000% in a single hour.
But that's what happened when CybrHost http://www.cybrhost.com customer Larry Jordan was featured in an Ars Technica article about Apple's new Final Cut Pro X software release. Traffic at his site, http://www.larryjordan.biz/, went through the roof.
"Larry's success is a real thrill for all of us," said Barry Zack, President of CybrHost. "We've never seen a site take off like this – not even when a customer was featured on Oprah! Larry provides training and videos for Final Cut Pro X. The reaction shows he's a leader in the field, and well appreciated by his customers."
Mr. Jordan was equally pleased. "We're thrilled with all the traffic – and especially happy that we host our store with CybrHost. They handled this huge increase without a moment's notice. They worked tirelessly to get ahead of the traffic and keep us informed - for which we are eternally grateful! We've always appreciated their personalized support and economical pricing, but this proves their excellence in every aspect of merchant hosting."
Success is sweet, and when it comes to your online store, be sure your hosting provider can handle it.
About CybrHost Corporation:
CybrHost provides web hosting and Internet services tailored to the specific demands and requirements of organizations selling goods and services online. They focus on responsive and knowledgeable customer service, partnerships with market leaders, and enterprise class reliability. CybrHost has partnerships with many shopping cart application companies, including Miva Merchant, Pinnacle Cart, and Volusion. For more information please visit http://www.cybrhost.com or call 216-344-3889.
About Larry Jordan:
Larry Jordan is an internationally-renowned consultant and Apple-Certified trainer in digital media with over 30 years experience as a television producer, director and editor with national broadcast and corporate credits. His informative and entertaining teaching style provides video editors around the world with unique techniques, methods and resources to increase productivity and enhance their skills. He is the author of hundreds of hours of online training and five books on Final Cut Studio, published by Peachpit Press and Focal Press. Please visit http://www.larryjordan.biz/ for more information.
###