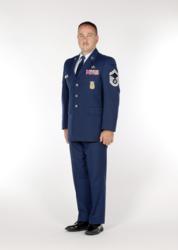 Melbourne, FL (PRWEB) June 30, 2011
On June, 10 2011, Dominick Landolfi, a lieutenant firefighter for the City of Melbourne, filed a lawsuit in Federal Court, Middle District of Florida, Case Number: 6:11-cv-972 Orl-22DAB alleging he was discriminated for his military service.
Lt. Landolfi began his employment with the City of Melbourne on November 9, 1987. He was promoted to Lieutenant in October of 1999 and became eligible for the Battalion Chief position in April of 2002. During Lt. Landolfi's tenure with the City of Melbourne, Lt. Landolfi was a member of our Country's uniformed services, serving as a reservist for the Air Force currently holding the rank of a Senior Master Sergeant (SMSgt). Lt. Landolfi's military duties include performing special assignments which requires him to be absent from his employment as military needs arise. Since 2002, the complaint alleges, Lt. Landolfi was passed over for promotion as Battalion chief on at least three separate occasions. In May 6, 2008, Assistant Chief, Tom Flamm initiated a Congressional inquiry by sending a letter to Senator Bill Nelson. In the letter, Asst. Chief Flamm states: "... we would like to have [Mr. Landolfi's Military Activations] extended in length and/or less frequency in order to assist [the Melbourne Fire Department] in performing our function and scheduling issues." Senator Bill Nelson proceeded to do a Congressional inquiry, soliciting a response from Lt. Colonel Charlene D. Jefferson wherein, Lt. Colonel Jefferson informed, in an August 5, 2008 letter, that "[i]n Sergeant Landolfi's case, he has been involuntarily activated (mobilized) ..." While the Congressional inquiry ceased, according to the Complaint, the discrimination and disparate treatment associated with Lt. Landolfi's employment as a firefighter, did not.
The Complaint further alleges that Lt. Landolfi was the best qualified candidate; further, when Lt. Landolfi inquired as to the reasons he was not promoted, many of the City's supervisors stated that it was because Lt. Landolfi did not have the ability to have enough face time performing his civilian duties.
The federal law suit is brought under The Uniformed Services Employment and Reemployment Rights Act (38 U.S.C.§§ 4301 et seq.), otherwise known as USERRA, which is intended to protect our military men and women from being discriminated by their employer due to their military service or military commitments. In this day and age, with the ongoing war in Afghanistan and many military conflicts and needs around the world, many reservists are being called to active duty or to serve in special projects. Most of these reservists are also civilian employees who must leave their civilian duties to serve our country. The Act provides protection when a reservists gets called to duty. Specifically, the law prevents employers from targeting employees for such service. Oftentimes, employers feel that such employees are absent too much from their work and oftentimes, such employees are victims to advancements and promotions. Moreover, employers sometimes discriminate against those serving our Country at the hiring stage, believing that the military duties may compromise their civilian duties. The law, as enacted by the United States Code under Chapter 38, section 4301, et. al. was enacted with the legislative intent to prevent civilian employers from targeting or otherwise discriminating against member of the armed services and reservists.
In Lt. Landolfi's Complaint, he asks the Court to declare Chief Forsberg and the City of Melbourne to be in violation of the Uniformed Services Employment and Reemployment Rights Act, to order the defendants to employ Lt. Landolfi in the position for which he applied, at the level of seniority, status, and compensation that he would have enjoyed had he been employed at the appropriate position to order defendants to compensate plaintiff as if he were in the position for which he applied, at the level of seniority, status, and compensation that he would have enjoyed continuously with defendant or alternatively, if such employment is not feasible, award Lt Landolfi compensation for lost future earnings and benefits of employment in such amounts as are determined at trial, and to enjoin defendants from taking any action against Lt. Landolfi that fails to comply with the provisions of USERRA.
Now, the City of Melbourne and Chief Forsberg must answer the allegations to the complaint by July 5th, 2011, or face a possible default judgment. The Middle District has placed this case on a track II schedule which means that the case is likely to be resolved or tried by a six panel Jury within the next two years.
The complaint has been filed by a board certified attorney in labor and employment law, Maurice Arcadier. Mr. Arcadier is the managing partner of a prestigious six attorney law firm, Arcadier and Associates, P.A. in Melbourne, Florida.
###