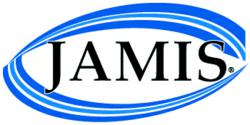 "Cloud computing lets us provide JAMIS customers with an optimal combination of security, efficiency, and cost-effectiveness," says JAMIS president Jeff Noolas
Lakewood, CO (PRWEB) June 29, 2011
JAMIS Software Corporation, a leading provider of accounting software for the government contracting industry, is celebrating ten years of success in providing cloud computing services for its customers.
In 2001, before most other software providers in the market, JAMIS saw that the industry was heading in a new direction based on software as a service (SaaS) and cloud-based computing. JAMIS recognized cloud computing as a means to allow its customers to focus on business results while reducing their overall cost of software and limiting the time-consuming aspects of a traditional implementation.
More and more organizations are choosing cloud-based solutions for their business-critical applications. In fact, more than 50% of JAMIS's new customers choose this delivery option, making cloud computing a major part of the company's success. "Cloud computing lets us provide JAMIS customers with an optimal combination of security, efficiency, and cost-effectiveness," says JAMIS president Jeff Noolas. "This combination allows these customers to concentrate on improving their revenue picture while we take care of the details of managing their accounting software. Because we saw this trend evolving very early, we've been able to spend the last ten years developing software and systems that enable us to provide JAMIS customers with highly advanced cloud computing solutions."
International Data Corporation (IDC) predicts that cloud computing will be a $44 billion market by 2013. Even the federal government is changing the way it manages and buys information technology. In a recent article in the Washington Post, Michael Krieger, the U.S. Army's deputy chief information officer, discussed the Army's plans to consolidate 300 of its data centers, saying the move offers the Army a number of benefits, including significant savings, greater security, and more operational effectiveness.
Today, JAMIS offers a wide range of products in the cloud. These solutions include accounting software (JAMIS Financials), labor and expense management (JAMIS e-timecard & e-xpense), Business Analytics, Human Resources Management, Budgeting & Forecasting, Contract Management, and outsourced accounting services (JAMIS Advantage). All of these solutions, which are designed specifically for government contractors, can be delivered in the cloud and hosted in an extremely secure environment.
About JAMIS Software Corporation
JAMIS Software Corporation has been providing leading edge accounting and labor management software solutions to government contractors for over two decades. JAMIS dedicates its efforts to providing the most cost-effective suite of DCAA compliant software and services for project-oriented state and federal government contractors.
For more information on JAMIS contact us:
http://www.JAMIS.com
1-800-65-JAMIS (1-800-655-2647)
Sales(at)JAMIS.com
###