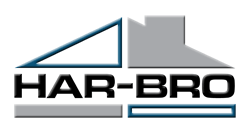 We want our clients to know that we are committed to the highest standards.
Long Beach, California (PRWEB) June 29, 2011
Celebrating 50 years in business, HAR-BRO, Inc., one of the largest privately held emergency services and restoration companies in the west, today announced the continuation of the popular Water Restoration education classes. Hosted by HAR-BRO and offered to clients at no charge in two half-day sessions covering both basic and advanced topics, the classes are delivered by independent industry expert Jim Holland, Ph.D., REA, CR, WLS, founder of Restoration Consultants, Inc., Chairman of the IICRC Standards Committee, and Director of the Indoor Environmental Institute (IEI).
Each Water Restoration series is designed for property managers and engineers from the commercial, industrial, multi-family, medical and other types of property management sectors; to learn about commercial dry down, mold remediation, and the Institute of Inspection, Cleaning, and Restoration Certification (IICRC) – ANSI standards. Attendees leave with an understanding of what standards HAR-BRO holds itself to and to which any restoration contractor should be held accountable.
Christina Winstead, HAR-BRO Sr. Account Manager and a Certified Water Tech who helped coordinate the class offering, explained, "Our technicians need to stay current and get continuing education credits (CEC) each year. We already had a refresher course we attended, but I thought it would be valuable to host these for our clients too. Using the power of education will enable property managers, engineers and their crews to act efficiently and effectively to take care of their tenants, their staff, and save money when losses occur."
Class attendees receive a Certificate of Completion and CECs currently approved by: the California State Dept. of Real Estate, BOMI, IICRC, Commercial Associations Institute (CAI), and California Association of Commercial Managers (CACM). Additional accreditations are in process and will be continuously added.
"And while HAR-BRO is a non-union company, we partnered with IUOE Local 501 operating engineers union so their members can get CECs for attending the class also. We have a close relationship with the union and support their annual 'R.H. 'Bob' Fox, Jr. Scholarship Golf Tournament'," Ms. Winstead added.
Hundreds of participants recently completed the spring classes, which were offered in Long Beach, Oakland, and San Diego, CA, as well as Portland, OR and Seattle, WA. The upcoming fall schedule will be announced soon, including classes added in Las Vegas, NV and Tempe, AZ.
"We want our clients to know that we are committed to the highest standards, an ethical way of doing business and we are their partners. Offering as much education as possible allows them to be prepared in the event of a flood or other disaster. Is helps them to save time and money, as we can work together faster," stated Fred Gladney, VP Marketing, HAR-BRO.
For more information about upcoming classes, contact a local HAR-BRO branch.
About Har-Bro Emergency Service & Restoration:
HAR-BRO is a full-service mitigation, restoration and reconstruction provider for properties damaged by water, fire, flood and other disasters. Leading the industry since 1961, HAR-BRO has offices throughout the state of California, as well as Seattle, Portland, Phoenix and Las Vegas. 24/7/365 emergency services and reconstruction for commercial and residential properties. For more information on handling property damage or to learn more about HAR-BRO, visit http://www.harbro.com or call toll-free, 800-266-5677.
Company Contact Information
HAR-BRO Emergency Service & Restoration
Lisa Tran
2750 Signal Parkway
Signal Hill, CA 90755
Phone : 562-528-8000
###