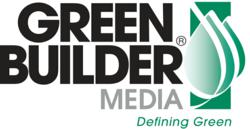 Seattle, WA (PRWEB) June 29, 2011
Green Builder Media announced today that environmentalist and explorer, Dr. Marcus Eriksen, will be the next visionary presenter for its Impact Series: Game Changers in Sustainability webinar program. Eriksen will join Green Builder Media President Ron Jones on July 5 for an enlightening conversation about his role in advancing research into plastic marine pollution. Dr. Eriksen will be leaving 2 days later for a voyage through the North Pacific Gyre, conducting research activities on the effects of plastic debris in the marine environment. The exploratory trek will depart from Honolulu and end in Vancouver, B.C. three weeks later.
Green Builder Media launched the Impact Series in early 2011 with inaugural speaker, Lester Brown, founder of the Earth Policy Institute, followed by former HUD Secretary, Henry Cisneros, ocean activist, Jean-Michel Cousteau and most recently, venture capitalist, Guy Kawasaki.
"We're honored and delighted to have the opportunity to host an exclusive interview with Dr. Eriksen," said Green Builder Media CEO, Sara Gutterman. "The Impact Series offers forward-thinking, innovative, and interesting content for building professionals and consumers."
"On this voyage, participants will earn their sea legs and wind up with rough hands from line hauling and hoisting sails, but," said Eriksen "they'll also be doing the science side-by side with researchers by helping with sea trawls and sorting plastic, preserving fish and cataloging data."
Marcus Eriksen received his Ph.D. in Science Education from University of Southern California in 2003, months before embarking on a 2,000-mile, 5-month journey down the Mississippi River on a homemade raft.  His experience on the river led to a career studying the ecological impacts of plastic marine pollution. His recent rafting adventure sent him across the Pacific Ocean from California to Hawaii on JUNK, a homemade raft floating on 15,000 plastic bottles and a Cessina airplane fuselage as a cabin. The journey, 2,600 miles in 88 days, brought attention to the work of the Algalita Marine Research Foundation, which is committed to marine conservation through research and education. As their Director of Program Development, he studies and lectures about the plague of plastic waste in our watersheds and in the sea.
Dr. Eriksen's live webinar will be held Tuesday, July 5 at 11am PDT/2pm EDT, and will then be available on demand at http://www.greenbuildermag.com. The webinar is generously co-sponsored by Boral, Beam by Electrolux, BioBased Insulation, and Green Builder Coalition. Green Builder Media will also be posting blog updates including video and photos of Dr. Eriksen's expedition. Visit http://www.greenbuildermag.com for more details.
Green Builder Media
Green Builder® Media, LLC is the leading media company in the North American residential building industry focused exclusively on green building and responsible growth. With a comprehensive suite of print media, online options, demonstration homes, case studies, training and education vehicles, and live events, Green Builder Media assists building professionals prepare themselves for the new green economy. For more information, visit http://www.greenbuildermag.com.
Algalita Marine Research Foundation
Over the past decade, Algalita voyages have sailed between California and Hawaii, mainly in the Eastern portion of the Gyre. In 2009, Algalita went as far west as the International Date Line collecting samples…this is the first time they will go as far north as Canada. During 2010 and early 2011, Algalita joined another partner organization, the 5 Gyres Institute, in sampling throughout the North and South Atlantic Gyres, the Indian Ocean and most recently, the South Pacific Gyre. For more information, visit http://www.algalita.org
###