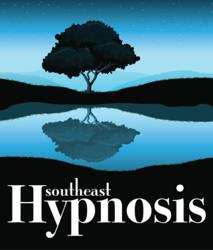 If your corporation is interested in a partnership, contact Southeast Hypnosis at (281) 996-8000.
Friendswood, TX (PRWEB) June 29, 2011
Southeast Hypnosis Center owner, Julie Nise, has launched her campaign to introduce hypnosis training to corporate partners in the greater Houston area who want to offer weight loss, stress management and smoking cessation to their employees.
Through this partnership with Southeast Hypnosis, employees may be able to use their flexible spending accounts to pay for hypnosis programs or their corporations' partnership will afford discounts toward the hypnosis program.
In order to determine if the employee can be accepted as a client, the employee must go through a screening process to see if hypnosis would be right for them. The screening is free and takes about 30 minutes. If the corporation has 10 or more employees interested in one or more of the programs, arrangements can be made for the screening to be held at the company's location. If the employee is accepted into a program, hypnosis sessions can be conducted at Southeast Hypnosis in Friendswood or at the employers location.
If your corporation is interested in a partnership, contact Southeast Hypnosis Center at (281) 996-8000. Or if you are an employee and would like to recommend this partnership to your human resources department, have your representative contact us for more information.
About Julie Nise
Julie holds a B.A. from Whittier College with a dual area of emphasis in both Business Administration and psychology. She earned her M.A. from Pepperdine University in Clinical Psychology with an emphasis in marriage, family and child counseling. She achieved her credentialing in professional hypnosis in 2005.
Julie is currently a Licensed Professional Counselor and Licensed Marriage and Family Therapist in Texas. Julie is also a Certified Hypnotist and a national speaker at hypnosis training events. She is a professional member of the National Guild of Hypnotists and the International Hypnosis Federation.
# # #