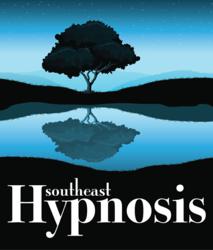 See Julie Nise at the National Guild of Hypnotists' Annual Conference Marlboro, MA August 12-14, 2011.
Friendswood, TX (PRWEB) June 29, 2011
In September 2010 Carrie Ann Apap from Prescott, Arizona became a clinician mentoree of Julie Nise. In the last nine months Julie has coached Carrie Ann through updating and changing her hypnosis practice to make it more profitable and her techniques more advanced.
As a part of the program, Carrie Ann has had numerous role playing sessions, questions answered and one-on-one sessions with the support staff at Southeast Hypnosis to work through some of the common appointment-setting and client management techniques that have been perfected over time.
She currently reports that her practice has improved dramatically as she was able to implement Julie's suggestions and ideas right away.
If you are interested in how to improve your hypnosis practice significantly, you can contact Julie at the upcoming National Guild of Hypnotists' Annual Conference held in Marlboro, MA this August 12-14, 2011. She will be available for interviews or to discuss how her training works.
About Julie Nise
Julie holds a B.A. from Whittier College with a dual area of emphasis in both Business Administration and psychology. She earned her M.A. from Pepperdine University in Clinical Psychology with an emphasis in marriage, family and child counseling. She achieved her credentialing in professional hypnosis in 2005.
Julie is currently a Licensed Professional Counselor and Licensed Marriage and Family Therapist in Texas. Julie is also a Certified Hypnotist and a national speaker at hypnosis training events. She is a professional member of the National Guild of Hypnotists and the International Hypnosis Federation.
###