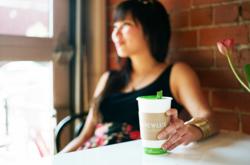 Brewlux produces a cup of tea with full-flavor and aroma, the best possible cup you can take to-go from a café, and something that Alfalfa's earth-conscious customer base should love.
Boulder, CO (PRWEB) June 29, 2011
Philanthropic loose tea company The Tea Spot is gearing up to premiere a new product, the patent-pending Brewlux™ compostable tea filter in early July at Alfalfa's in their hometown of Boulder, CO. The eco-friendly Brewlux™ represents the perfect melding of both The Tea Spot's and Alfalfa's efforts to reduce waste and promote healthy living in the Natural Foods industry, and the two companies are excited to be combining their efforts. "At Alfalfa's, it is our goal to have a zero waste store, and we were close to achieving that when we opened the store," said Christina Thompson, Coffee, Tea and Juice Bar Manager. "The new Brewlux compostable tea infuser will be used for our take-out tea cups and help us to get even closer to our zero waste goal."
The Brewlux™ is a large-volume loose leaf tea basket, making it the premium alternative to the tea bag for carry out tea service. In addition to providing loose leaf tea ample room to expand and develop into its full flavor, Brewlux™ provides the consumer with the satisfaction of participating in sustainable practices. The product is backyard and industrial compostable, and completes a fully biodegradable tea set when paired with a compostable to-go cup and lid. Made in the U.S. from U.S.-grown corn, Brewlux™ is marketed and distributed exclusively by The Tea Spot, Inc. The product received its first accolades when it was named "Best New Product" in the Innovation category at the 2010 World Tea Expo.
The Tea Spot expects the Brewlux's™ maiden voyage to be an exciting venture. "We couldn't be happier pairing with Alfalfa's for this product's launch," said Bo Olson, The Tea Spot's Tea Specialist. "Brewlux™ produces a cup of tea with full-flavor and aroma, the best possible cup you can take to-go from a café, and something that Alfalfa's earth-conscious customer base should love. We hope it's like no cup of tea they've ever taken to-go before."
ABOUT ALFALFA'S MARKET Founded in Boulder, Colorado in 1983, Alfalfa's Market grew to be one of the nation's leading-edge natural products retailers throughout the 1980s and 1990s. With 11 stores and an iconic reputation for being a community gathering place filled with an infectious passion for natural and organic foods, Alfalfa's Market was acquired by Wild Oats Markets in 1996. Now, 14 years later, Mark Retzloff, an original Alfalfa's founder, Barney Feinblum and Hugo van Seenus have resurrected the Alfalfa's name. The new store will be true to its roots as a Boulder-owned and operated natural foods market. While the store will be modernized, it will retain the same passion, adherence to strict product standards and true community market experience that Alfalfa's was known for.
ABOUT THE TEA SPOT, INC The Tea Spot is a certified woman-owned and operated business producing proprietary products for loose-leaf tea. Patented tea serving and steeping products are marketed under the Steepware® trademark. They also offer a line of exclusive, organic, and Fair-Trade Certified™ leaf teas. Based in Boulder, Colorado, the company was founded in 2004 by Maria Uspenski, a cancer survivor drawn to the health benefits of leaf tea during her recovery. She set forth to modernize the loose-leaf tea experience, making it an everyday luxury. Her message is simple and powerful: tea in its freshest form renders incredible flavor, unmatched health benefits, and is eco-friendly. The company ensures that its products uphold clean, sustainable and fair manufacturing standards. The Tea Spot's model of social entrepreneurship incorporates a culture of giving as it grows: Ten percent of every sale made is donated in-kind to cancer and community wellness programs. More at theteaspot(dot)com or media(at)theteaspot(dot)com.
###