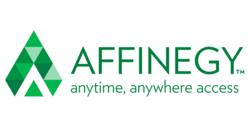 Austin, TX (PRWEB) June 29, 2011
Affinegy, provider of intelligent home networking software solutions, today announced that Cablevision has implemented its Affinegy Platform software to help subscribers connect their new advanced wireless router as part of Optimum's new Ultimate Triple Play offering.
Affinegy's Home Portal software is used to securely and easily discover, connect and manage subscribers' wireless home networks and all the components – PCs, game consoles, printers, connected TVs and more. Once the network is installed, the software actively monitors and diagnoses connections to ensure a high level of service.
The Care Portal helps Cablevision further drive its industry-leading customer service and support. Cablevision support technicians are able to view and remotely manage the performance of its subscribers' wireless networks through the Care Portal. This level of network visibility helps the technicians quickly pinpoint the root cause of a performance issue driving a better service experience and faster problem resolution.
"Cablevision has been a leader in providing mobile wireless broadband to its customers and now is extending that strategy to provide a robust wireless service experience to the edge of the home and all devices in it," noted Melissa Simpler, CEO of Affinegy. "Affinegy is excited to be playing a role in providing this enhanced user and service experience."
Affinegy's software solutions help companies effectively and profitably serve the connected home by attracting new customers, engaging and energizing the existing customer base to increase retention and enabling new top-line revenue from value-added service sales while reducing support costs. These benefits are compounded for Affinegy's customers as the software is the only solution that can extend the support experience to all connected home users - those who acquired their wireless equipment from their service provider or purchased it themselves.
About Affinegy:
Affinegy provides software solutions that enable seamless connectivity between consumers, their devices and their content, whether inside or outside the home. Affinegy's software platform is a flexible, extensible suite of connected lifestyle enablement applications, which allow consumers to easily install, manage and expand their home data and entertainment networks. Deployed in over 7.6 million households, leading service providers and consumer equipment vendors offer Affinegy solutions to their customers as the control point for their connected home experience. For more information, visit http://www.affinegy.com.
###