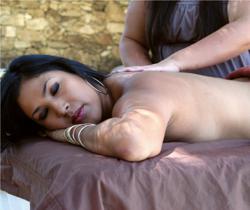 Sun Your Buns this Summer at the Terra Cotta Inn
Palm Springs, CA (PRWEB) June 30, 2011
Nudist Resorts? Nudist Colonies? Nude Beaches? We can't vacation at one of 'those' places. Sadly, many couples who would love a vacation at clothing optional or nudist resorts will never stay at one because they are too nervous and think modern nudist resorts are still like the nudist colonies of old made famous by Inspector Clouseau in the Pink Panther movies.
However, modern topless and nude sunbathing resorts like The Terra Cotta Inn Clothing Optional Resort and Spa located in sunny Palm Springs, California have nothing in common with old style nudist colonies except for the fact that everyone gets a fabulous all over suntan.
Terra Cotta Inn's website special rates page is: http://sunnyfun.com/rates.html or visit their Facebook page at http://bit.ly/TerraCottaInnFBPage
First timers are obviously nervous. That is the biggest reason most people won't try a clothing optional resort and miss out on the fun vacation experience of a lifetime. In June, 2011, Trip Advisor, the largest online travel review company, released a survey showing 78% of Americans would like to try topless sunbathing at a resort where it is legal. Well now you have your chance to try it at a great rate.
Everyone loves The Terra Cotta Inn. They've been recommended by AOL, Trip Advisor, USA Today, Newsweek, Calgary Herald, Vancouver Sun, ABC, NBC, CBS, C TV Canada, BBC, CNN, CNN International, WGN, MSNBC, Univision and Telemundo in the US, Mexico, and parts of South America and many more media outlets from around the world.
In December, 2010 Palm Springs Life Magazine in their annual Best of the Best Issue reported that The Terra Cotta Inn was the Best boutique hotel in the whole Palm Springs area. They were voted best not because they were exclusive and snobby. No, Terra Cotta lets other places win the snobby award.
Terra Cotta was voted the best small resort in Palm Springs because they have such a fun, friendly, relaxing atmosphere and because they are such a great value.
Mary Clare Mulhall, the owner of The Terra Cotta Inn along with her husband Tom explains why they are so popular. "It's all about making sure women feel comfortable and safe with their first topless or nude sunbathing experience. If a woman is told she must go nude before she feels ready, she will never vacation at another nudist resort again. That first experience, it is extremely important. That's why we have guests from around the world fly here for their vacations, although most are from all over the U.S., Canada, England, Australia, and Mexico."
Mary Clare adds, "Most women feel that they need to lose weight or that they are too busty or not buxom enough to vacation at a nudist resort. That's not true. The reality is at a nice nude resort like ours, it is the most relaxing, fun vacation you will ever have.Women of all ages, shapes and sizes love the Terra Cotta Inn, which is one of the reasons we have one of the highest repeat guest rates in the travel industry at just over 80% repeats and why the press calls us the most mainstream clothing optional resort in the U.S., perfect for couples trying topless or nude sunbathing for the first time. Our experience is so freeing, So come as you are, the birthday suit you are in right now fits you perfectly at Terra Cotta."
The only way to make your vacation at The Terra Cotta Inn be any better is to offer a room sale.
This summer, in July and August, The Terra Cotta Inn is running a "Sun your Buns" room sale. On Monday through Thursday nights, stay 1 night and the 2nd is 50% off. Rates start at $149/couple/night midweek. And if you take a week long vacation like lots of the repeat guests do, rates are even more deeply discounted starting at only $859/couple/week.
Included with all room rates are complimentary breakfast and afternoon snacks, early check in (10 a.m.), late check out, (5 p.m.), king sized beds, free wifi, state of the art salt water pool and jacuzzi, poolside cooling system, and much, more.
And for the ultimate in relaxation and pampering, The Terra Cotta Inn is running a massage special this summer. Get one massage, the 2nd is 50% OFF. And massages are fantastic at Terra Cotta Inn. Palm Springs LIfe Magazine in 2010 also picked them as one of the top 3 places for massage in Palm Springs.
Tom and Mary Clare say, "So 'Sun your Buns' this summer. Make this the year you take your most fun vacation ever. Give us a phone call at 1-800-786-6938 (toll free US and Canada from 8am-10pm PST) and say good bye to your funny tan lines forever."
###