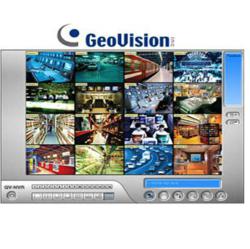 Security is a vital component that must be in place for any business to succeed. The protection of critical equipment, infrastructure and products is paramount, and must be ensured.
Bay Shore, NY (PRWEB) June 29, 2011
TelcoDepot is a leading supplier of VoIP phone systems, Response Point phones, hosted PBX services, business telephone system solutions, conference phone systems,business VoIP service, video surveillance equipment, VoIP gateways, telephony products and phone system support services to small businesses in the USA. Telco Depot has launched a new range of Geovision Video Surveillance Equipment for businesses. Geovision is an award-winning provider of IP surveillance products, Network Video Recorders (NVR) and Access Control Systems. Telco Depot now offers top of the range Geovision Video Surveillance Equipment including a variety of Dome/Box/Fisheye IP Cameras (outdoor & indoor), NVR Equipment & Access Control solutions like card readers, finger print readers, 4 door access control systems, single door access control system (with card reader & keypad) and DVR/access control software, directly from the company's website at TelcoDepot.com.
The importance of operating a business in a secure environment cannot be overemphasized; businesses often need to secure their operating equipment, working environments, network infrastructure, production & storage areas, as well as other high-priority sectors within their offices and complexes. Failure to properly secure such areas may lead to vandalization of expensive and critical machinery/equipment, theft of products, unauthorized access to critical areas, sabotage of information/computer networks, and a long list of unwanted situations which ultimately lead to loss of production and downtime – and a negative impact on a business' bottom line. It is therefore of ultimate importance that a business protects its vital infrastructure and products by installing security equipment to monitor and restrict access to those vital sectors within an office or building.
Video Surveillance & security equipment like IP Cameras, NVR (Network Video Recorder) systems and access control systems have been widely deployed at public and private locations in most countries around the world, and typical sites for their installation include banking halls, shop/store counters, ATM machines, server rooms, vaults, secure storage units, libraries, homes, and virtually any location where there is a need to monitor human activity or traffic.
Geovision is an award-winning provider of digital security/surveillance equipment, and the brand has been recognized as an industry leader in security and surveillance systems. Telco Depot stocks top of the range Geovision Video Surveillance equipment and access control systems including Geovision IP Cameras, NVR systems, Access control systems and DVR/Access Control Software.
Telco Depot stocks Geovision Indoor & Outdoor IP Cameras, including Dome, Box and Fisheye Models. Some of the operating features of the Geovision IP Cameras available online from TelcoDepot.com include: 1.3 Megapixel Progressive Scan CMOS, Built-in Web server for monitoring through IE browser, Dual video streams from two of H.264, MJPEG and MPEG4, Up to 15 frames per second in megapixel resolution (1280 x 1024), Built-in microphone, Active Tampering alarm, Motion detection triggering actions like image upload, Privacy mask, IP address filtering, 3GPP/ISMA, PoE (Power over Ethernet), Megapixel lens and 16 languages on Web interface, among others.
Geovision NVR systems are also available online from TelcoDepot.com. Some of the features of the award-winning Geovision NVR systems include: Supports GPU Decoding, Compact and slim, Up to 4 channels, Exclusively designed for GV IP Cameras, H.264 / MJPEG / MPEG4 supported, Dual video streams, Automatic connection to GV IP Cameras, Video analysis (Advanced Motion Detection, Privacy Mask, Scene Change Detection and Counter), All-in-one solution (Live View, Playback, Recording, Backup, CMS), Standing mount and VESA mount options, Pre-installation recovery from the hidden partition, Direct recording to the internal hard drive, Low power consumption, Smart phones access supported (Symbian, Windows Mobile, iPhone, BlackBerry, Android, 3G), Fast reboot time (3 minutes) and recovery time (6~8 minutes) and Multiple (16) languages supported.
Geovision Access Control systems and software are available at TelcoDepot.com. Telco Depot offers various Geovision access control solutions, including Access control software (Access Control Manager, which can be installed on a PC and linked with up to 10 controllers), 1 Door Access Control Panel with Card Reader and Keypad, 4 Door Access Control Panel (with IP Access), Fingerprint Readers, and Card Readers for Access Control.
Quoting a Telco Depot representative on the new Geovision security and surveillance equipment available on TelcoDepot.com;
"Security is a vital component that must be in place for any business to succeed. The protection of critical equipment, infrastructure and products is paramount, and must be ensured. Telco Depot understands this, and that is why we have acquired industry-leading video surveillance and access control systems from Geovision, an award-winning provider of security systems. Effective immediately, our customers will be able to purchase high quality IP Cameras, NVR systems and Access Control units directly from our website at TelcoDepot.com. We are happy to be able to provide our customers with vital security equipment that they need to secure their businesses. As always, our customers can be sure of the high quality and affordability of our products, and they will get the best security solutions when they shop for our Geovision surveillance equipment online at TelcoDepot.com"
For more information on the Geovision Surveillance Equipment from Telco Depot, please go online to TelcoDepot.com or call the Telco Depot customer help lines.
About Telco Depot
Telco Depot is a leading supplier of quality business telephone systems, business VoIP service, VoIP phone systems, phone headset equipment, video surveillance systems (including Geovision), voice & data cabling solutions, conference phone solutions and Microsoft Response Point Systems. The company's top priority is to help its clients make informed decisions based on their specific small business phone system needs by providing experience and expertise and guiding them in selecting the best phone systems for their businesses. Telco Depot ensures that their phone systems are fully scalable, affordable priced, and provide the highest value for their clients.
###