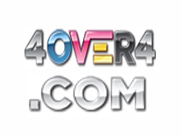 Marketing is an important part of any business' success strategy, and direct marketing is a crucial component of that approach. Investing in quality direct marketing materials and methods can be critical for the overall success of a marketing campaign
Astoria, NY (PRWEB) June 29, 2011
New York Printing Company 4OVER4.COM was one of the first New York Printers to offer online printing services in the United States, and the company continues to evolve its offerings and services to adapt to the needs of its clients and create value.
One of the most affordable business cards printers 4OVER4.COM, is well known for it large selection of high quality printing services including brochure printing, poster printing, label printing, canvas prints, vinyl banner printing, vinyl decal printing, booklet printing, postcard printing and much more.
The company has announced the scheduled launch of its "one stop print to mail" direct marketing services to assist its business clients with their marketing and advertising campaigns. 4OVER4.COM will print and mail direct marketing materials including brochures, booklets, stickers, labels, catalogs, flyers, newsletters and more at competitive pricing with the convenience of printing and mailing in a combined order.
As the name suggests, "direct mail marketing" is one of the few ways a business can directly communicate with its customers, bringing the latest news of its products, services and other offerings straight to their doorsteps. There are other ways of sending a marketing message to a customer, such as the internet (via emails, adverts and notices on your website), print media like newspapers and magazine articles & ads, the radio and television, but one of the most personal forms of marketing communication is direct mail. With direct mail, customers have a physical interaction with the message, and communication in this case is almost always more substantial. The direct mail industry has seen recent booms in the past few years after suffering drawbacks in the light of the rise of the Internet as a marketing communication channel. More and more companies are beginning to take advantage of this once relegated, but now revived and thriving form of marketing and advertising communication. It is evident that this form of marketing will continue to play a significant role for businesses, even in time to come.
4OVER4.COM presents a number of advantages as a Direct Mail provider, merits that are rooted in its primary role as a provider of quality and affordable print products and services. There are clear strategic benefits in having a direct mail provider that actually prints the direct mail. One of such advantages is the fact that high quality direct mail materials can be sourced cheaper, and additional logistical costs can be avoided, since the direct mail will be printed and mailed by the same provider. Another key advantage is the fact that advertising or marketing messages can be better captured in the final graphical product if the direct mail provider works closely with the client and understands their business; for a provider that actually prints the mail, that understanding can then be translated into an effective graphical language for proper visual communication of the ideas enshrined in the advertising or marketing message. These benefits are clear proof that 4OVER4.COM is poised to provide competitive advantage for its direct mail clients.
As a Direct Mail provider, 4OVER4.COM will print direct mail materials and handle mailing to selected recipients. 4OVER4.COM provides a variety of high quality printing services including business cards printing, brochure printing, poster printing, custom labels, canvas prints, vinyl banner printing, vinyl decal printing, booklet printing, postcard printing and so much more. More information on 4OVER4.COM's printing services, as well as access to quality printing services and other printing resources is available on the company's website. 4OVER4.COM customers will be able to enjoy direct mailing services in the near future, as the company is currently putting things in motion to get the service rolling. 4OVER4.COM has served quality printing services through its website since 1999, and as a web-based company and a trendsetter, the company constantly seeks to evolve its facilities and service offerings to provide a more fulfilling experience for its customers by ensuring that it provides holistic services that generate the greatest competitive advantage for its customers at any point in time.
Quoting a 4OVER4.COM representative about the planned Direct Mailing services soon to be available on the 4OVER4.COM website:
"Marketing is an important part of any business' success strategy, and direct marketing is a crucial component of that approach. Investing in quality direct marketing materials and methods can be critical for the overall success of a marketing or advertising campaign, and 4OVER4.COM is empowering its business clients with the planned introduction of quality direct mailing services."
4OVER4.COM has the experience and expertise to provide our clients with the competitive advantage they need in their direct marketing operations with our upcoming direct mailing service. Our customers are advised to find out more about the service by calling us at 1 718 932 2700, via email at support(at)4over4(dot)com or by visiting us at 4OVER4.COM.
About 4OVER4.COM
Online printing company 4OVER4.COM, an NYC printing firm, is a green printing company that serves tens of thousands of clients nationally and whose printing New York facility began operations in 1999. 4OVER4.COM provides unmatched technical and customer support and instant online pricing and ordering for full color printing services. Since 1999, 4OVER4.COM has offered free expert file review and free online proofs without any obligation to purchase. As a green printing company, we are strongly oriented towards sustainable environmental renewal, and we are happy to lead the way with environmentally and socially responsible printing practices and projects among national as well as New York Printers.
###