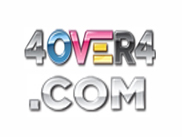 4OVER4.COM is responding with an upgraded and highly modern website that is fitted with advanced tools to deliver more quality products and services to our customers in more functional and productive ways
Astoria, NY (PRWEB) June 29, 2011
Online Printing Company 4OVER4.COM has announced the launch of its long awaited redesigned website with many advanced new features designed to improve the experience of the customer and offer opportunities to save money. 4OVER4.COM customers will now be treated to a number of exciting new developments including better order processing, integrated social networking, an improved user interface, support for free tools and learning resources, and much more. 4OVER4.COM has served quality printing services through its website since 1999, and as a web-based company and a trendsetter, the company constantly seeks to upgrade its facilities and services to provide a more fulfilling experience for its customers by ensuring that it synchronizes its offerings with the very best that the Internet has to offer.
A streamlined order process now allows customers to build their printing orders with a level of customization not available before, with extremely advanced options now fully integrated into the ordering process. Unique quantity, boxing, and shipping options for the online printing world are now readily available. In addition, the new instant price calculator allows you to completely customize and place an order then simply upload design files. Once an order is placed customers will then be able to monitor the status of their projects from their online accounts and give feedback where necessary. Improved order processing capability means that customers will be able to process orders quicker, more efficiently and more securely regardless of the amount of orders they want to place.
Other order-based improvements include support for more electronic payment options (VISA, MasterCard, Discover, American Express, PayPal and Google Checkout now supported), more control over printing options, greater turnaround flexibility, discounted pricing on both one-sided and double-sided items, much greater paper selection built into the ordering process, support for split-shipping, support for custom product sizes, support for multiple sets in a single order, and automatic reduced combination shipping prices, among others. Social networking support has also been upgraded to include integration with Facebook/Twitter and integrated site sharing via a number of bookmarking sites. The new site also has a number of free learning tools and other resources including downloadable design templates and notifications for promos and deals. 4OVER4.COM has expressed optimism that the new website will allow its customers to have a more engaging and rewarding user experience as they use the site to order quality printing services for their daily printing needs.
The new site is equipped with modern social tools to improve connectivity between the site and the online user community; integrated social networking available on the new 4OVER4.COM website allows customers and users of the site to share resources, offers, and other promotions as well as discuss news related to the company's products such as custom printing products including card printing, brochure printing, poster printing, custom labels, canvas prints, vinyl banner printing, catalog printing, postcard printing and much more, by connecting to popular social networking sites including Facebook and twitter.
In addition to the improved order processing capabilities that will allow customers to be able to process orders quicker, more efficiently and more securely regardless of the amount of orders they want to place, customers now also have greater control over printing options and enjoy quantities in much smaller increments than previously available. Increments of 1000's, 100's, and even quantities as low as 50 are now supported by a much wider range of products.
Support for multiple sets per single order is now available as well with automatic reduced combination shipping pricing, and with a new feature called U-SizeIt, customers can enter their custom sizes for the majority of products available at 4OVER4.COM.
Sporting an improved user interface with features like streamlined product listings (can be sorted alphabetically and by category), engaging visual themes and design, and a direct feedback form for comments, questions and suggestions, the new site allows users to access products and services in a more interactive and user-friendly fashion, while providing the aesthetics of a streamlined and dynamic website design.
Quoting a Company principal about the new website which is already being enjoyed by 4OVER4 customers;
"4OVER4.COM is all about innovation: we work every day to provide the best printing solutions for our clients, and our goal is always to serve high quality products at highly affordable prices. We have been in the online printing business since 1999, and we have always responded to the changing needs of our clients. The new online media age has added several new dimensions to the online printing process, and 4OVER4.COM is responding with an upgraded and highly modern Website that is fitted with advanced tools to deliver more quality products and services to our customers in more functional and productive ways."
The new and improved 4OVER4.COM Website is intended give the Company's customers access to a number of advanced features for their convenience and enjoyment. In addition to a highly improved workflow and order processing system, better visuals and design elements, integrated social networking and free downloadable resources, the new Website will also provide access to more products and services, giving customers more value as well as more high quality printing options. In all, the new Website will make the online print ordering process easier, safer, and more productive for 4OVER4.COM customers and is a welcome development.
Look for reduced pricing on many products with the launch of the new website as well as new product offerings and more frequent coupons available via email at the new 4OVER4.COM.
About 4OVER4.COM
New York printing company 4OVER4.COM was one of the first fully online printers in the U.S. As a green printing company we are committed to environmentally sustainable printing practices. 4OVER4.COM provides unmatched technical and customer support, instant online pricing and ordering for full color printing services. Since 1999, 4OVER4.COM has offered free expert file review and free online proofs without any obligation to purchase. As a green printing company, we are strongly oriented towards sustainable environmental renewal, and we are happy to lead the way with environmentally and socially responsible printing practices and projects among national as well as New York Printers.
###