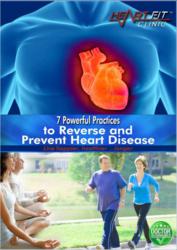 70 to 80 percent of eligible patients being treated for heart disease do no receive cardiac rehabilitation after being discharged from the hospital
Calgary, Alberta (PRWEB) June 30, 2011
Heeding research-based evidence that immediate access to cardiac rehabilitation reduces illness and death up to 30 percent, this Calgary-based clinic wants to be a global leader in bringing a comprehensive cardiac rehabilitation program into the comfort of a patient's home.
An astounding 70 to 80 percent of eligible patients being treated for heart disease in the United States, Canada and the United Kingdom do not receive cardiac rehabilitation after being discharged from the hospital.
Calgary's Heart Fit Clinic is launching its cardiac rehabilitation DVD program to meet the demands of increased wait times, along with inconvenient locations and scheduling of cardiac rehabilitation programs on a global scale. The Heart Fit Clinic are the leaders in cardiac rehabilitation, maintenance and heart attack and stroke prevention. They see people with heart disease or the risk of developing heart disease and help them live happier, healthier and longer.
At this time, the comprehensive seven step program is available in English and will be available in other languages within the year. The seven powerful practices include techniques on how to reverse and prevent heart disease. These practices are on DVD and include a CD workbook to guide you through each practice.
Heart disease continues to be the leading cause of death of men and women. After a heart attack it becomes so important to start a cardiac rehabilitation program safely and effectively. Starting a cardiac rehabilitation exercise program within 1 week after a heart attack is where patients will receive the best benefits. With this program, patients can get started immediately after they get out of the hospital and, more importantly, it can be done safely in the comfort of their homes with the Heart Fit Clinic providing confidence to patience with cardiac illness.
This cardiac rehabilitation program provides an excellent opportunity for patients with any stage of heart disease to reverse and prevent heart disease. Diagnosed patients with high risk factors such as diabetes, hypertension, dyslipidemia (abnormal cholesterol), or obesity will benefit from this cardiac rehabilitation program as it guides the patient carefully through every level of disease. Heart disease is a preventable disease and if diagnosed with high risk factors you are on the path to a cardiovascular event. This DVD program will be the heart disease treatment patients are looking for.
There are many reasons why people don't attend clinical cardiac rehabilitation programs - distance, cost, convenience, lack of personal attention, or timing – however, it is so important to start a cardiac rehabilitation program as soon as you can to prevent future problems.
Research from the University of Birmingham states there is no difference in effectiveness between cardiac rehabilitation programs in a clinical setting or at home.
It is really up to the patient to make a change and gain the knowledge to deal with their cardiac illness. The Heart Fit Clinic has made it possible to instil this confidence and knowledge for any stage of heart disease all over the world with their seven powerful practices to reverse and prevent heart disease.
###