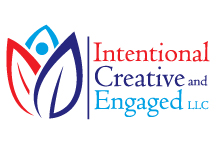 Remember, the goal is not to have a finished product, but rather for you to have engaged in a shared experience.
New York, NY (PRWEB) June 30, 2011
With summer now under way, parents are often looking for new and creative ways to engage their children. Intentional, Creative, and Engaged LLC, offering art therapy and floortime in NYC, has some innovative ideas to get you going. Not only is making art together enjoyable, it is also a great way to work on shared attention, engagement, reciprocal interactions, shared-social problem solving, and creativity. The key is to find what interests your child and for the experience to be enjoyable for everyone involved. Remember, the goal is not to have a finished product, but rather for you to have engaged in a shared experience. Be spontaneous, use your imagination, and release your inner child.
As part of ICE LLC's commitment to raising awareness about the importance of exploring the creative arts, here are five creative ventures to be tried at home. These ideas and many others can be found on the Ideas page of our website.
1. Bubbles, Bubbles, Bubbles: Providing endless hours of fun!
Add liquid water color and a touch of corn syrup to your bubble mixture... you will be amazed at the beautiful patterns that appear as the bubbles pop on your paper! The corn syrup adds extra body to the bubbles. If you watch closely, you may even seem them bounce once or twice before popping. This can be an excellent way to work on shared social problem-solving too.... can you join two bubbles together?
Another idea: fill plastic cups/containers with the bubble mixture, insert a straw, and make "bubble mountains" where the colored bubbles overflow onto the page. Have a contest to see who can make the tallest mountain. Or see if you can blow from two cups at once.
Be creative: You can use a variety of tools for blowing bubbles... some of the bubble blowers are the horns that come packaged for birthday parties. Experiment...play...connect...enjoy!!
2. Colored River: This is great for groups... it brings everyone to the table!
You can make your river by cutting and folding down the ends of three to four foil roasting trays. Tape them together and line the tray with a clear drop cloth or shower curtain. Color the water and add plastic animals, toys, and anything else you can think of. A Great way to spark pretend play!
3. Glove Characters/Balloons: Encourage pretend play!
Fill a vinyl or latex glove with colored water; tie it up... and VOILA! You have your own character... these ambiguous shapes can become anything from chickens to superheroes. Or fill them with air and watch them bop around the room! Gloves seem to work better than balloons as they are stronger and more resistant to popping.
4. Paint with Sensory Toys: Put your sensory toys and fidgets to a new use!
Sensory toys make great patterns when covered in paint and used as stamps. Fill several small trays or plates with various colors of paint. Lay out a large sheet of paper to collect the impressions. Roll the toys in the paint and the fun begins! This activity provides a great amount of tactile input and the toys are fun to pull, squeeze, stretch, stamp, and roll. When you are finished, just wash and reuse!
5. Make a 2way Easel: You can see the other person while you paint!
You can find these acrylic boxes at craft and container stores. Take turns making portraits. Or take turns adding on to each other's designs. Play imitation games. Work on modulation. There are endless possibilities to discover.
For additional ideas, Please visit http://danawhiddonlcat.com or "Like" the Facebook page: http://www.facebook.com/EngagingArt
About Intentional, Creative, and Engaged LLC:
ICE LLC provides services to families affected by developmental disabilities, including autism spectrum disorders. Individual and group art therapy sessions are offered for individuals with special needs, as well as, for their siblings and parents. Floortime sessions and social groups are conducted in fully equipped sensory spaces. ICE LLC also provides consultations and reflective supervision for professionals.
ICE LLC was founded by Dana Whiddon, MA, ATR-BC, LCAT. Dana is a New York state Licensed Creative Arts Therapist with extensive experience working with individuals with developmental disabilities. She created an art therapy program at a private therapeutic day school in Manhattan that serves children and adolescents with developmental disabilities. Over the years, Dana has worked closely with multi-disciplinary teams to coordinate individualized treatment programs. Dana has presented nationally on the benefits of combining DIR/Floortime with art therapy principles to foster growth up the developmental ladder.
###