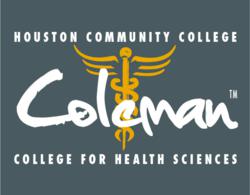 Health information management is a growing segment of the health care field and the goal is to have it properly staffed by 2014.
Houston, TX (Vocus/PRWEB) June 29, 2011
Students can choose from six different tracks leading to employment in various aspects of health information management, and following the 10-week online classes, graduates are geared to earn high salaries typically found within the electronic medical records and health information management fields. Applicants must have a background in either health care or be a displaced IT professional transitioning to health care.
"We received a high tech grant for this program through the stimulus package," said Dr. Carla Tyson-Howard, Program Director for Hi-Tech Electronic Health Records, the organization working with HCC Coleman College. "This is a growing segment of the health care field and the goal is to have it properly staffed by 2014."
There are only two more start dates remaining in the program because the grant will end on March 31, 2012. The first program begins on July 11 and the final program will commence on October 3. The cost of the program is just $25, but a successful student, who completes all aspects of the program will receive a 100 percent refund.
Many in the Houston area consider themselves lucky to have HCC Coleman College close by. The school is one of the leading providers of health care education within the region, giving people the opportunity to obtain employment in the tough economy and promising a talented generation of health care workers. Now HCC Coleman College can extend its reach across the country with its easy, affordable and convenient online learning classes.
Founded in 2004, HCC Coleman College is one of six colleges within the HCC district and is the only community college in the Texas Medical Center, the largest campus of magnet hospitals, health science education and research institutions in the world. HCC Coleman College confers associate degrees and certificates in 21 health science fields in a state-of-the-art academic environment, and as a campus of Houston Community College, offers affordable, rewarding futures.
For more information visit the school's website or find them on Facebook at http://www.facebook.com/hcccolemancollege.
# # #