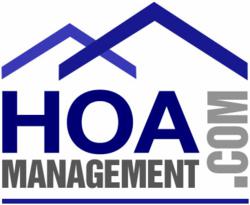 Cheyenne, WY (PRWEB) June 30, 2011
HOAManagement.com has announced they have been officially upgraded to PageRank 4 (or "PR4") status on Google. The PageRank system was developed by the founders of Google to determine the importance of a website. PageRank is measured on a scale of 0 to 10 and the vast majority websites are a 0 or 1. There are many things Google takes into consideration to rank a website. Some of these variables include relevant content and the number of links that point back to the website.
Mark Logan explains, "It is very difficult for websites to move up the PR ladder. Many popular retailers have Page Ranks of 5-7. Only the highest rankings are awarded to extremely popular websites, like Amazon or eBay. " Logan continues, "Our biggest competitor has been running for approximately 7 years and has a PR5 ranking. Due to our high quality content and our rapid growth, HOAManagement.com has achieved a PR4 ranking in only a year."
Mark also explains that the national HOA Management Blog helps keep the site optimized for Google. The blog is sponsored by their clients and each company is able to publish articles to the blog. The blog offers a variety of valuable content for homeowners associations. Article topics range from websites to pool maintenance, insurance, landscaping and more.
The higher ranking on Google will help HOAManagement achieve even better results on its search engine ranking. Websites with higher PR ranks typically have more links coming in to the site which can help increase search engine positions.
For companies that advertise on HOAManagement.com, this means that their links will also have a greater value. HOAManagement.com provides permanent, one-way links to their member's websites, which can have a direct impact on the client's search engine rank.
Mark Logan offers a few tips that companies can use to optimize their own web site.
Keep content relative. A management company for homeowners associations will want to focus on key terms and subjects, like "homeowners association management."
Title every page. Every webpage should have a unique, descriptive title. Using the title "Home" for the home page is not recommended. Try something like "Professional landscaping, HOA landscaping company."
The first paragraph is the most important. The first paragraph on each page of the website is the most important. Be sure to focus on targeted keywords here. For example, "Our homeowner's insurance agency provides competitive insurance rates." This one sentence has three strong keyword combinations ('homeowner's insurance, insurance agency, competitive insurance rates').
HOAManagement.com is as online directory that helps community associations locate professional service providers and property management companies. Mark Logan serves as the Vice President of Marketing for HOAManagement.com, Inc. For more information regarding HOAManagement.com's services, please visit http://www.hoamanagement.com or call (307) 222-8255.
###