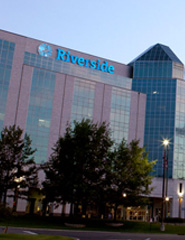 This is an exciting innovation that provides us with a more efficient approach over existing methods to correct this problem in patients who do not respond to medication.
Columbus, Ohio (PRWEB) June 29, 2011
Riverside Methodist Hospital recently became one of the first medical centers in the United States to obtain new technology to treat one type of atrial fibrillation, a serious heart rhythm disorder that affects about three million Americans.
The catheter-based technique uses the first approved cryoballoon to safely and effectively freeze and isolate the cardiac tissue responsible for the initiation of paroxysmal atrial fibrillation (PAF), with the goal of eliminating the rhythm disorder at its source.
"This is an exciting innovation that provides us with a more efficient approach over existing methods to correct this problem in patients who do not respond to medication," said Dr. Gregory A. Kidwell, MD, a cardiac electrophysiologist at Riverside and Dublin Methodist Hospital. "With this technology, we can more easily restore the heart's natural rhythm and return patients to normal activities soon after treatment."
Atrial fibrillation is characterized by irregular and often rapid rhythms in the upper heart chambers (atria), resulting in typical symptoms of palpitation, breathlessness and fatigue. If left untreated, atrial fibrillation increases the risk of stroke and heart failure. PAF is a type of atrial fibrillation that stops and starts on its own. However, the arrhythmia can transition into more persistent or permanent forms - particularly if not managed properly.
The new catheter ablation procedure at Riverside Methodist prevents unwanted electrical currents from traveling from the pulmonary veins (large blood vessels that carry blood from the lungs to the left atrium of the heart) and spreading to the atria (the upper chambers of the heart), which causes atrial fibrillation.
During the procedure, an electrophysiologist threads a catheter from the groin to the left atrium of the heart and then positions it at the opening of the pulmonary vein. A balloon is then inflated, closing off the vein completely. It is filled with coolant, which creates a circular lesion or scarring that disables the unwanted electrical currents causing the abnormal heart rhythm.
"Complete isolation of the pulmonary veins is critical for a successful outcome in patients with PAF", Dr. Kidwell said. "Our early results with this tool have been impressive, with a 100 percent isolation of the targeted veins."
Riverside Methodist Hospital uses the Arctic Front Cardiac CryoAblation Catheter system by Medtronic for this procedure. It is the only cryoballoon catheter approved in the United States for the treatment of atrial fibrillation.
Results from the STOP AF (Sustained Treatment of Paroxysmal Atrial Fibrillation trial) were the basis for U.S. Food and Drug Administration approval late last year. They showed that 69.9 percent of those treated with the Arctic Front catheter had no atrial fibrillation after one year, compared to 7.3 percent on drug therapy. The device was also shown be safe, with just 3.1 percent experiencing procedure-related adverse events.
For more information on Cryotherapy, call (614) 262-6772.
Also visit http://www.OhioHealth.com/RiversideHeartCare for information about Heart and Vascular Care available at Riverside Methodist Hospital.
Riverside Methodist Hospital
Riverside Methodist Hospital is a member of OhioHealth, a nationally recognized, not-for-profit, charitable, healthcare organization serving and supported by the community. Named by Thomson Reuters as one of the 10 best healthcare systems in America in 2010, OhioHealth has also been recognized by FORTUNE Magazine as one of the "100 Best Companies to Work For" in 2007, 2008, 2009, 2010 and 2011. Based in Columbus, Ohio, it is a family of 21,000 associates, physicians and volunteers, 18 hospitals, 23 health and surgery centers, home-health providers, medical equipment and health service suppliers throughout a 40-county area. OhioHealth member hospitals include Riverside Methodist Hospital, Grant Medical Center, Doctors Hospital-Columbus, Grady Memorial Hospital, Dublin Methodist Hospital, Doctors Hospital-Nelsonville, Hardin Memorial Hospital and Marion General Hospital. For more information, please visit our website at http://www.ohiohealth.com.
###