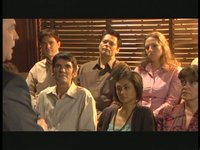 New Bedford, MA (PRWEB) June 30, 2011
The client of Dussault and Zatir Law firm was the operator of a motor vehicle who was rear-ended by another vehicle while slowed down for traffic on the highway. The client was examined at a walk-in center following the accident and diagnosed with a neck and back strain. A few days later, Dussault and Zatir client consulted the primary care physician who recommended a course of physical therapy. After three (3) months of physical therapy, the neck and back strains improved, however the client continued to suffer from headaches. The client underwent a CtScan and a Cervical MRI which did not reveal any abnormalities. The client was given a home traction device and was discharged from care. Over the time the client has made dramatic improvements and is doing quite well.
Dussault and Zatir client's insurer paid medical expenses under the Personal Injury Policy (PIP). After intense negotiations, the at-fault insurance company agreed to resolve the claim for $20,000.00. Considering the injuries involved the offer was recommended. The client was extremely satisfied with the offer and accepted the same.
Dussault and Zatir is a personal injury law firm in Boston, MA area. Company helps to resolve and settle personal injury, work accident, medical malpractice cases. If you need help from Dussault and Zatir feel free to feel a form through contact page.
###