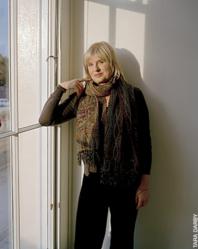 (PRWEB UK) 30 June 2011
Think meditation is a length process you don't have time for, then think again. Teresa hale is running a new set of private and group meditation classes at the hale clinic in central London for the first time. Using her simple techniques you can relax, unwind and reep the health benefits of meditation.
The world's leading complementary health centre The Hale Clinic was established in 1987 and officially opened by H.R.H. The Prince of Wales in 1988. The Clinic was founded by Teresa Hale whose aim is to combine and integrate the principles of conventional and complementary medicine,on the basis that no one system has the whole answer to every medical problem. Great emphasis is placed on preventative medicine as a way of maintaining good health.
Founder Teresa Hale began teaching Meditation and Yoga over 30 years ago. Teresa's exploration in this field led to the creation of The Hale Clinic where Teresa has continued to deepen her understanding and practice of Meditation and Yoga.
Teresa has had direct experience of how Meditation can be applied to a whole range of situations including Health, Creativity, Mental Ability, Reduction of Stress, the Workplace and Scientific Research. Teresa also has a deep interest in the Philosophical and Spiritual aspects of Meditation.
Talking to Teresa, she says "In a modern world, which demands more of us, we are constantly under pressure and our stress levels are through the roof. We find ourselves taking on a larger load, trying to balance work and life as well as trying to maintain important relationships. The demands on oneself can be a detriment to our health and wellbeing. We immerse in the daily grind, but fail to take time out for ourselves.
For all the chaos of work and life, many feel a need for silence, calm and clarity. We sometimes battle with guilt and depression as to why we are unable to successfully juggle these tasks. So it is perhaps unsurprising that more people are turning to Meditation."
Teresa was asked the benefits of meditation , to which she replied "Meditation can reduce stress, help people relax and find a sense of inner peace and clarity. Meditation gives that time to really be at peace, clear our minds, remove the chaos and organize our lives. Meditation allows us to think clearly, reduce stress, improve concentration, increase spontaneity and creativity, and build a sense of detachment from everyday situations, which may cause us stress or anger.
Teresa Hale runs meditation classes and Workshops with the aim of providing clients with the tools to successfully balance their lives. Teresa has a great understanding and the realistic approach that the chaos around us may not disappear, but Meditation you can manage them more effectively with calmness and clarity.
Over the years Teresa Hale has supported and taught an array of clients from family groups with young children to professionals. Teresa's aim is to provide you with the support and tools you need to successfully manage the challenges in your life.
Teresa Hale's Meditation classes are about opening the mind, allowing it to address any repressed emotions and take flight within a sky of options. The classes bring focus and direction as well as a sense of being inspired, she runs group and private meditation classes. Teresa runs her meditation courses in london at the Hale Clinic.
With an understanding that time is of the essence Teresa has created different types of Meditation classes to suit the individual.
Simply Meditation provides a quick and effective techniques to utilise anywhere; it could be 5-10 minutes in the office, on the train to and from work, on a bus or when you wake up in the morning. These Techniques allow for easy accessibility no matter where one is.
The Simply Meditation techniques will leave the client feeling energised, calmer, healthier, and able to participate on an effective, practical level in daily life.
Teresa feels "Many people find it very difficult to switch off the constant mental chatter going on daily in their mind. Meditation trains you to control your mind instead of your mind controlling you. Most important of all, Meditation gives us the ability to change how we feel inside."
###