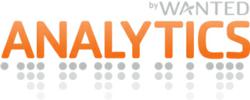 New York, NY (PRWEB) June 29, 2011
WANTED Technologies (TSX-V: WAN), the leading source of real-time business intelligence for the talent marketplace, announced today that has signed new agreements with leading staffing firms to help them source talent for hard-to-fill positions and to focus their business development strategies on high-growth opportunities. These new clients include Kelly Services, Inc., TalentFusion, CDI and ConnectPoint Search Group. In addition, 11 MRINetwork affiliates have joined WANTED's family of clients.
"We are proud to support the business development and candidate sourcing efforts of these industry-leading staffing firms," said Bruce Murray, President and CEO of WANTED Technologies. "Our goal is to help professionals in the talent marketplace solve business problems more efficiently —faster and at a lower cost—by providing them with real-time intelligence for better decision-making," Murray said. "Today, seven of the ten largest staffing firms in the U.S. use our business intelligence solutions."
"The WANTED Analytics platform provides business intelligence that gives TalentFusion the ability to assess our clients' hiring trends on a different level," said David Pollard, CEO of TalentFusion. Pollard added, "We can also take a deep dive into specific markets to see available talent and competitive pressures so we can predict and create effective sourcing strategies."
"From providing recent MBA graduates with information about the current job market, to presenting an executive committee with robust compensation reports, WANTED has allowed us to go the extra mile," said Lindsey Evon of ConnectPoint Search Group. By adding WANTED Analytics to our toolkit, we will continue to be an invaluable resource to our clients and community," continued Evon.
"WANTED has not only developed an incredible tool but they also listen to our needs and constantly adapt its capabilities," said Kay D. Colson, Principal Consultant for CDI Talent Management.
WANTED Technologies maintains a data warehouse of more than 600 million online job postings that have been collected since June 2005. The company's flagship product, WANTED Analytics™ (http://www.wantedanalytics.com) is a "software-as-a-service" solution that provides, for the first time, a platform for recruiters and sourcing managers to determine together what kind of candidate they should be targeting and how difficult it might be to find such talent.
In addition, WANTED's clients in the staffing, media, HR and government sectors use Analytics™ to find sales leads, analyze employment trends, gather competitive intelligence, and forecast economic conditions.
Access to a free trial of WANTED Analytics™ is available at http://www.wantedanalytics.com.
About WANTED Technologies Corporation
WANTED provides real-time business intelligence for the talent marketplace. Clients in the staffing, HR, RPO, media, and government sectors use WANTED Analytics™ to find sales leads, analyze employment trends, gather competitive intelligence, forecast economic conditions, and source hard-to-fill positions.
WANTED is also the exclusive data provider for The Conference Board's Help-Wanted OnLine Data Series™, the monthly economic indicator of Hiring Demand in the United States.
WANTED Technologies (TSX-V:WAN) was founded in 1999. The company's headquarters are in Quebec City, Canada, and it maintains a US-based subsidiary with primary offices in New York City. The company began collecting detailed Hiring Demand data in June 2005, and currently maintains a database of more than 600 million unique job listings. For more information or to sample WANTED's services, visit http://www.wantedanalytics.com.
The TSX Venture Exchange does not accept responsibility for the adequacy or accuracy of this release. Any statement that appears prospective shall not be interpreted as such.
###