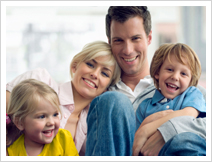 When it comes to buying disability insurance, waiting too long could be an expensive mistake.
Rockville, MD (PRWEB) June 30, 2011
Individual disability insurance might be one of the most important types of coverage a person can own, yet too many people delay purchasing it, sometimes until it's too late.
MR Insurance Consultants has released a new web page discussing the importance of applying for disability insurance while a person is still healthy, and explaining the potential cost associated with waiting too long. The firm created this new web page in response to an increase it experienced in people looking for coverage who were no longer medically eligible by the time they tried to purchase disability insurance.
"We receive multiple phone calls and inquiries from professionals interested in obtaining coverage who were recently diagnosed with an illness that will prevent them from obtaining individual disability insurance," said Michael Relvas, owner of MR Insurance Consultants.
It can be difficult for a healthy individual to imagine becoming disabled and not able to work, but disabilities are a much bigger reality than most people would imagine. A disability will strike a physician, attorney or teacher with no prejudice towards any single profession, age group or gender.
The web page provides visitors with a chart of recently paid disability claims from one of the nation's top disability insurance carriers, illustrating claims made by a number of individuals of all different professions, ages and genders, due to various illnesses. As the chart shows, many of the disability benefits paid were for disabilities suffered within just a few years of obtaining a disability insurance policy.
The web page provides a great resource for individuals considering disability insurance who continue to delay purchasing it. When it comes to buying disability insurance, waiting too long could be an expensive mistake.
About MR Insurance Consultants
Michael Relvas is the owner of MR Insurance Consultants and works with professionals nationwide regarding their personal disability insurance. Michael is involved with personal client servicing as well as developing new resources for interested consumers, such as the Buyer's Guide to Physicians Disability Insurance.
Michael Relvas is a Registered Representative and Financial Advisor of Park Avenue Securities LLC (PAS), 1355 Piccard Drive, Suite 380, Rockville MD 20850. Securities products/services and advisory services are offered through PAS, a registered broker-dealer and investment advisor, 240-683-9700.
Financial Representative, The Guardian Life Insurance Company of America (Guardian), New York, NY. PAS is an indirect, wholly owned subsidiary of Guardian. MR Insurance Consultants is not an affiliate or subsidiary of PAS or Guardian.
PAS is a member FINRA, SIPC.
###