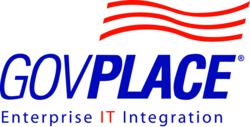 "We are proud to produce custom solutions that transform our customers' IT environment with an emphasis on innovation, cost savings and future proofing through offerings in mobility, agile software development and cloud computing." -- Adam Robinson, CEO
Reston, VA (PRWEB) June 30, 2011
Govplace, a leading IT solution provider with an exclusive focus on the public sector, today announced it has been recognized by Everything Channel as a part of CRN's 2011 VAR500 list, which ranks the top technology integrators in North America. Govplace has appeared on the list for eight consecutive years and was ranked # 147 in the 17th annual ranking, up 98 spots from #245 in 2010. Govplace was also ranked #23 in the Top 100 DHS contractors by Government Security News (GSN) earlier this year.
The VAR500 is a list of the largest value-added resellers, solution providers and integrators in North America by revenue size. Revenue size is determined by the amount of annual products and services sold over the course of 2010. VAR500 rankings consider earnings from hardware sales, software sales and managed IT services. Govplace has logged a compound annual growth rate of more than 44% over the past four years and was ranked #31 in the Top 100 Fast Growth Companies list by CRN in 2010.
The company's tremendous growth is due to the ability to provide products and services that enable their government customers to more efficiently perform mission critical functions, according to co-founder and CEO Adam Robinson. "We are proud to produce custom solutions that transform our customers' IT environment with an emphasis on innovation, cost savings and future proofing through offerings in mobility, agile software development and cloud computing, just to name a few."
"The VAR500 represents the top performing solution providers in the IT community," said Kelley Damore, VP, Editorial Director, Everything Channel. "Vendors of all sizes rely heavily on the VAR500 list to find those solution providers best suited to sell their products. VAR500 honorees are considered trusted business advisors, integration experts, and invaluable partners. Even more importantly, they solve customers' biggest IT business problems through product integration, training, consulting and services."
VAR500 Executive Conference and Awards
The 2011 VAR500 list was announced at the VAR500 Executive Conference and Awards, an elite two-day conference designed for high level executives to meet with VAR500 companies to discuss business models, technology offerings, and partnerships. Held June 13-14 at the Sawgrass Marriot in Jacksonville, Florida, the conference focused on channel marketing strategies and direction, offering actionable content to the top Solution Provider organizations in North America. Attendees learned the secrets for uncovering new market opportunities from industry experts, peers and fellow VAR500 companies.
About Govplace
Govplace designs, deploys, and manages enterprise IT solutions for the public sector. Govplace leverages technical expertise, public sector experience, government contracts, project methodology and a performance-based contracting model to deliver effective IT solutions for government and education. With a core expertise in data center efficiency, Govplace delivers solutions that optimize data center performance, utilization and manageability while reducing operating and infrastructure costs.
Govplace's has offices in Reston, VA and Irvine, CA.
About Everything Channel
Everything Channel is the premier provider of IT channel-focused events, media, research, consulting, and sales and marketing services. With over 30 years of experience and engagement, Everything Channel has the unmatched channel expertise to execute integrated solutions for technology executives managing partner recruitment, enablement and go-to-market strategy in order to accelerate technology sales. Everything Channel is a UBM company. To learn more about Everything Channel, visit us at
http://www.everythingchannel.com.
# # #