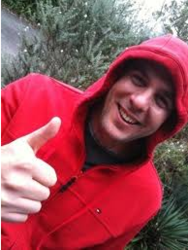 Understanding the algorithm is vital. It didn't obliterate the need for search engine optimization, it merely changed how we approach SEO
Sydney, Australia (PRWEB) June 30, 2011
The recent Panda update, Google's new algorithm that determines website quality, has sent a large number of websites plummeting down the search engine rankings. Legitimate webmasters and SEO services that feel they have been wrongly targeted by the update demand answers, but the answers aren't that simple. James Schramko, owner of outsourced SEO service called SEO Partner, believes that despite Google's Farmer update, SEO services will still play major roles in the days ahead.
"Understanding the algorithm is vital. It didn't obliterate the need for search engine optimization, it merely changed how we approach SEO, favoring quality content and user-generated-responses over simply relying on numbers of links - and I think, right now, the need for talented writers has massively surged." said Schramko.
One factor that will give an edge is the site design. The appearance and design of websites will now directly impact performance. This will also impact how users interact with the website.
Panda can track users browsing through sites and how much of it they share with others. People leaving a site too quickly after clicking a link pointing to it, will be interpreted as negative by the algorithm, pushing the site down the rankings. And finally, the algorithm also takes note of the diversity of incoming traffic - meaning it determines where users visiting the sites are coming from. For this reason SEO can help increase the number of links to the site.
All the data collected is fed into the algorithm which then determines a site's search engine ranking, as well as its Page Rank. So where does SEO fit into the picture? James Schramko shares his views:
"I believe that smart business owners and webmasters will eventually observe Google's strict requirements and make the necessary changes to their sites to please the algorithm. In the last update, my own sites have in total more than doubled in Page Rank. So all things being equal, meaning you've taken every precaution to make sure that your site is pleasing, it has quality content that people are willing to recommend, the only thing that remains for your site to stand out from the rest is proper search engine optimization. SEO is best outsourced to a professional."
For additional information visit http://www.SEOPartner.com
About SEO Partner
A division of James Schramko's SuperFastBusiness specializing in search engine optimization. The India-based SEO Partner team deals with James' clients on a daily basis, providing comprehensive service packages suitable for all types of businesses of any size.
About James Schramko
Former General Manager of a Mercedes-Benz dealership in Sydney, Australia, Schramko started SuperfastBusiness 6 years ago. James has since become one of the most sought-after Internet Marketing Coaches in the world. Author of the tremendously successful Traffic Grab as well as the FastWebFormula live event series, James provides search engine optimization services to hundreds of clients around the world.
###