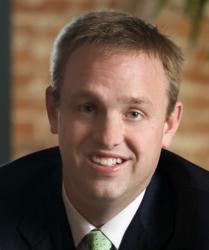 Sales sense gives sales professionals and business leaders the ability to attain solid sales success.
Rochester, NY (PRWEB) June 29, 2011
A strong field of guests are joining Mike Krause, chief sales architect of Sales Sense Solutions, Inc. (http://www.SalesSenseSolutions.com) on his live nationally broadcast Sales Sense Talk Show in July to help sales professionals attain greater sales success.
On Wednesday, July 6 at noon, Mike O'Neil and Lori Ruff of Integrated Alliances explain the effective and proper uses of LinkedIn, social media and social networking to find and engage new customers to achieve sales goals and targets.
At noon the following Wednesday, July 13, Krause hosts Marcia Reynolds, PsyD and Master Certified Coach of Outsmart Your Brain, discusses sales professionals' leadership coaching to help them make the necessary changes in adapting to their complex and evolving workplaces.
Jill Griffin of Loyalty Solutions joins Mike on July 20 to discuss customer loyalty, winning customers back and halting the customer search-and-switch syndrome becoming so prevalent in the "Google-age loyalty menace."
Access the live broadcasts each Wednesday at noon at http://www.BlogTalkRadio.com/SalesSense. Podcasts of the half hour shows will be available shortly after each one airs at http://www.SalesSenseSolutions.com.
About Mike Krause and Sales Sense Solutions, Inc.
Successful businessperson and sales professional with more than two decades of experience and $100 million in sales shares his proven strategies for sales success with clients and through his book, Sell or Sink: Strategies, Tactics and Tools Every Business Leader Must Know to Stay Afloat! Learn more at http://www.SalesSenseSolutions.com and http://www.SellOrSink.com.
###