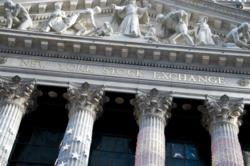 ...gold has seen an upward trend the majority of the year, and we feel this is only a temporary decline for the precious metal. -Ed Martin, president of Hunter Wise Commodities, LLC
Las Vegas, NV (PRWEB) June 30, 2011
As European leaders rally to steady Greece's sovereign debt situation, demand for precious metals is decreasing slightly. Lower prices signal a good time to enter the precious metals market, according to financial experts at Hunter Wise Commodities.
On June 24, gold experienced its biggest drop in seven weeks on the New York Mercantile Exchange according to Gold Alert website. The change came when European Union leaders vowed to stabilize the region's economy, promptly diminishing the demand for the safe-haven precious metal.
Greece's sovereign debt problem is predicted to improve slightly when Prime Minister George Papandreou soon introduces a budget-cut package. Additionally, Gold Alert indicates that the U.S. dollar is advancing for a third straight week against the struggling euro. These factors combined have caused gold to lose its luster as an alternative investment and inflation hedge.
According to Gold Alert, gold futures for August delivery fell 1.3 percent to $1,500.90 per ounce on June 24, the lowest since May 19. In the two days prior, the metal declined 3.4 percent, the most since May 5.
"As Greek leaders work to improve the sovereign debt situation, gold could continue to fall," said Ed Martin, president of Hunter Wise Commodities LLC, a physical commodity wholesale dealer based in Las Vegas. "However, gold has seen an upward trend the majority of the year, and we feel this is only a temporary decline for the precious metal."
In fact, Gold Alert says gold has gained 5.6 percent in 2011, reaching a record high of $1,577.40 on May 2 as Greece's debt crisis and record-low U.S. borrowing costs benefited the precious metals.
Gold's decline isn't necessarily a signal for investors to halt purchases, according to Hunter Wise.
"It's smart to enter the precious metal market while prices are lower, then reap the benefits, as prices will inevitably rise," Martin said. "We believe the current market offers a good climate for becoming a precious metals retailer with Hunter Wise Commodities."
Hunter Wise offers trading opportunities based on a two-way market model, giving independent dealers a venue for selling their precious metals while receiving a full range of support services from Hunter Wise. Office software and mentoring are included in this unique business model, maximizing profit potential for independent retailers.
About Hunter Wise Commodities
Hunter Wise Commodities, LLC is an affiliate of Hunter Wise Financial Group, LLC. The wholesale dealer specializes in the purchase and sale of precious metals such as gold, silver, platinum, palladium and copper. The company's corporate headquarters are in Las Vegas, Nev., with additional offices in Irvine, Calif., and London, England. For more information about the company, visit http://www.hwcom.com/.
###