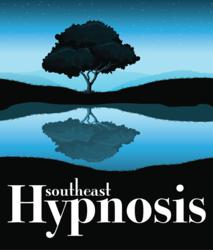 Call for your free screening— (281) 996-8000.
Friendswood, TX (PRWEB) June 30, 2011
The website for Southeast Hypnosis (http://www.southeasthypnosis.com) has been newly designed to give the user increased information about hypnosis, comments from clients and links to the network of clinics around the county who are associated with this practice.
For new clients and prospective hypnosis students alike, the new website is a wealth of interesting information. For people who need more information about how to schedule their 30-minute free screening session to determine if hypnosis is right for them, or for a hypnotist currently in practice who wishes to increase their professional aptitude or skill set, or who wish to improve their marketing and practice management abilities, this website will direct them to the next step.
This update was designed and implemented by Marta Brown, owner of Creative Juices Advertising & Design in Pearland, TX, who has worked extensively with Southeast Hypnosis Director Julie Nise on several website and marketing projects, and Ryan Lucia from Atlanta, Georgia, owner of EGOnlineMarketing.com, an up-and-coming website and SEO company. "Together, their joint efforts have produced a fabulous end product that many people searching the internet have enjoyed interacting with" says Julie. She reports the new site has been successful in increasing her market share and revenue. Julie adds, "I so love working with professionals with such a focus on results for the business—plus it's so pretty! ".
About Julie Nise
Julie holds a B.A. from Whittier College with a dual area of emphasis in both Business Administration and psychology. She earned her M.A. from Pepperdine University in Clinical Psychology with an emphasis in marriage, family and child counseling. She achieved her credentialing in professional hypnosis in 2005.
Julie is currently a Licensed Professional Counselor and Licensed Marriage and Family Therapist in Texas. Julie is also a Certified Hypnotist and a national speaker at hypnosis training events. She is a professional member of the National Guild of Hypnotists and the International Hypnosis Federation.
# # #