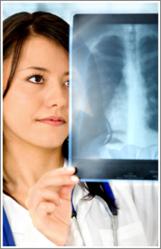 The average medical student graduates with some $120,000.00 in tuition debt
Rockville, MD (PRWEB) June 30, 2011
The Financial Balance Group, a financial services group in Rockville MD, is promoting the use of disability insurance protection by young physicians and dentists for not only future income protection but loan protection of their student loans.
According to a recent article in the Wall Street Journal, In 2010 the overall student outstanding loan debt outpaced credit card debt for the very first time. This alarming trend of increased levels of tuition debt continues to hinder the efforts of many recent medical school graduates from establishing themselves on solid financial ground as they complete their residency training and start work as practicing medical professionals.
This is in part due to the fact that credit card companies are increasing their minimum monthly payments and not allowing individuals to extend additional or existing lines of credit. Student loans, consequently, become a much easier debt instrument for many medical students to use for funding educational and lifestyle expenses while in school.
The average medical student graduates with some $120,000.00 in tuition debt, according to Mark Kantrowitz, publisher of FinAid.org and FastWeb.com. This figure can increase especially if a person decides to enter a specialty that requires further education
The future income potential of a young physician truly serves as the primary tools to which they can shoulder and pay down this high level of student debt. But what would happen if they suffered a long term illness or injury that prevented them from working as a physician and earning income to pay those monthly loan payments? How would those loan payments occur and what consumer protections are available to the individual for financial protection.
Purchasing a disability insurance plan (such as a business reducing term plan) that specifically covers the principal and interest payments of a student loan is a very cost effective strategy to ensuring those debt obligations will be made if a disability or illness prevents you from working. This is crucial simply because student loans cannot be discharged in bankruptcy.
Federal student loans have repayment options such as the Income-Based Repayment plan and the Public Service Loan Forgiveness Program but private student loans are not eligible for any such borrower-relief programs. Although their is legislation being introduced into both the U.S. Senate and House of Representatives to change this, the likelihood of actual passage of these bills of passing is slim at this point in time.

"Wall Street Journal - Student Loan Debt Surpasses Credit Cards. August 9th, 2010".
Thomas Lloyd is a disability insurance specialist with the Financial Balance Group and Park Avenue Securities, in Rockville, MD. He works with physicians and dentists to secure disability insurance quotes online and manage their policies.
Thomas Lloyd is a Registered Representative of Park Avenue Securities LLC (PAS), 1355 Piccard Drive, Suite 380, Rockville MD 20850. Securities products/services and advisory services are offered through PAS, a registered broker-dealer and investment advisor, 240-683-9700.
Financial Representative, The Guardian Life Insurance Company of America (Guardian), New York, NY. PAS is an indirect, wholly owned subsidiary of Guardian. MR Insurance Consultants is not an affiliate or subsidiary of PAS or Guardian.
PAS is a member FINRA, SIPC.
###