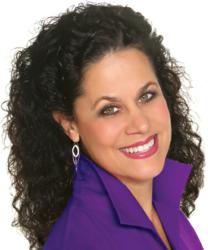 Find Julie at the Convention for an interview.
Friendswood, TX (PRWEB) June 30, 2011
Julie Nise is a founding member of the International Hypnosis Training Association (IHTA) and the owner of Southeast Hypnosis Training Center. Southeast Hypnosis Training Center is set in a full-time professional hypnosis practice, students attending the Center are able to learn both academically and experientially in this unique setting. Offering a wide variety of subjects and applications, students have the ability to learn simple relaxation and meditative techniques to reduce stress and change their state of mind. Training is also available for professional hypnotists who want a higher level of proficiency or who wish to expand the scope and success of their business for higher profit, or for those who wish to enter the hypnosis profession.
If you are interested in how to improve your hypnosis skills or practice significantly, you can contact Julie at the upcoming National Guild of Hypnotists 24th Annual Convention held in Marlborough, MA this August 12-14, 2011. She will be available for interviews or to discuss how her training works.
About Julie Nise
Julie holds a B.A. from Whittier College with a dual area of emphasis in both Business Administration and psychology. She earned her M.A. from Pepperdine University in Clinical Psychology with an emphasis in marriage, family and child counseling. She achieved her credentialing in professional hypnosis in 2005.
Julie is currently a Licensed Professional Counselor and Licensed Marriage and Family Therapist in Texas. Julie is also a Certified Hypnotist and a national speaker at hypnosis training events. She is a professional member of the National Guild of Hypnotists and the International Hypnosis Federation.
###