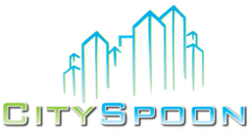 Celebrate Independence Day Weekend with discounted offers on your favorite traditional products.
Las Vegas, NV (PRWEB) June 30, 2011
Fourth of July weekend is a time to celebrate national independence with friends and family. Enjoy savings on items such as Oscar Mayer hot dogs and Sara Lee deli meat. Look sharp at the holiday BBQ with 20% off City Legends apparel (Las Vegas). Using the extended weekend for home renovations? Save on furniture at New Vista (Las Vegas, NV) and security doors from Comfort Zone (Arvada, CO and Las Vegas, NV).
Businesses create free vendor profiles to promote their products and services via customized coupons. Consumers can create a free user profile and begin taking advantage of these special holiday discounts now.
About CitySpoon:
CitySpoon serves as your local guide for living bigger, better, and smarter in your city by providing in-the-know recommendations, candid user reviews and expert advice for businesses and events in your community.
CitySpoon was created as a multi-platform resource for people to save money and help businesses grow. The site offers discounts on national products you already know and love while providing local businesses with an affordable avenue to market their current promotions.
CitySpoon members are enthusiastic about life and the driving force behind the company. Together with a private network of local and national businesses, CitySpoon offers fun, affordable experiences. Whether you're in your hometown or looking for a new adventure, CitySpoon keeps you connected to the most popular and unique places and products.
For more information please visit cityspoon.com
###