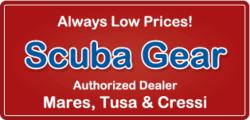 Whenever I receive my order I am so excited. Everytime Reef Gear makes me feel special. I sent them a pic of my husband using his Cressi Fins, and they sent me a free Dakine Rash Guard!
Lewisville, TX (PRWEB) June 30, 2011
With so many rash guard and swimwear options available to consumers, internet shopping has become tedious and time consuming, not to mention impersonal. Reef Gear has opted to change the dynamic, while most retailers are focusing on building margins by decreasing benefits and personalization.
ReefGear.com looks to build where others look to downsize. From handwritten thank-you cards, to savings based on how much fun you have in your ReefGear products, Reef Gear is moving the person back into personal. Handwritten cards might be a thing of the past for some organizations, but to ReefGear.com it is only the beginning of a special customer experience.
What stands out is the unique encouragement ReefGear.com gives its customers. While most everyone purchases Rash Guards, Boardshorts, or Scuba Dive gear to enjoy environments they love, retailers are not promoting those good times like Reef Gear. At ReefGear.com if one purchases anything from a Dakine Rash Guard, Quicksliver boardshorts, Oneal wetsuit , or Sanuks, if they take a picture of themselves in their Reef Gear having fun, Reef Gear will send either VIP discounts, free product, or free shipping.
ReefGear.com is based in Lewisville Texas, and treats every customer whether they purchased online or offline with the same level of personalized commitment that they should expect.
ABOUT REEF GEAR Reef Gear was established in 2007 on the notion that everyone needs time to enjoy family, friends, and life. The products found at reefgear.com are super reliable and set to make a big splash. Everything in the online store has been hand picked, hand tested, and totally Reef Gear approved. That means no snagging, fading, or stretching is going to get people down. It's all about being cool and making the most of everyones time.
###