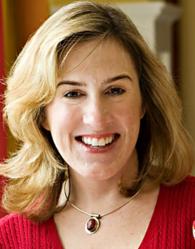 Incorporating your business can help put you in charge of your financial future.
Madison, WI (PRWEB) June 30, 2011
Has this summer started off with pounding the pavement in search of a job, but without any luck? BizFilings, a leader in online incorporation services, points out that summer may be the perfect time to start your own small business.
A recent Gallup Poll reveals Americans are increasing their discretionary spending as summer kicks off. This suggests that soon, Americans will start to see a modest rise in spending. As a result, businesses are likely to see an increase in sales, making summer an ideal time to strike out on your own.
BizFilings knows that all small businesses have the challenge of raising the startup money. If bootstraping is part of the plan, startup costs aren't as much of a necessity. However, if funding is needed to get started and friends and family are tapped out, creative thinking may be necessary.
While the go-to funding source of choice in the past was banks, the financial industry has been tightening their lending practices as of late. It may be difficult to secure a loan even with near-perfect credit.
The good news: Funding is available for startups, in new and different locations. BizFilings has two emerging sources of capital to consider as alternatives:

Crowdfunding. Crowdfunding, a relatively new phenomenon, is where a group of people pool their money to help start a business. While crowdfunding comes with some risk, there are also benefits. Startup America Partnership, a program launched by the White House earlier this year, has more information about alternate funding at StartupAmericaPartnership.org.
Business development corporations (BDCs). Wall Street is planning to fund small businesses through BDCs. According to a June 9 Bloomberg article, 12 investment firms are arranging $1.38 billion of initial stock offerings to funnel cash to the small businesses. Bloomberg reports this wave of BDCs is the largest in at least seven years, based on data from Ipreo Holdings LLC in New York.
No matter how a startup is funded, in order to secure potential leaders and investors it is important to paint the most attractive picture possible of the company. Having a formal business structure, by forming an entity such as a corporation or limited liability company, can make difficult funding easier to obtain.
"Incorporating your business can help put you in charge of your financial future," says Karen Kobelski, general manager of BizFilings. "Incorporating adds a layer of credibility to your company which is appealing to your investors; and more importantly, incorporation gives businesses a layer of protection and limits personal liability."
BizFilings has more than 500,000 satisfied entrepreneurs who have started their dream businesses. Incorporating businesses large and small, BizFilings' expertise gets entrepreneurs the help they need by making online incorporation easy, fast and affordable.
For more information on the important benefits of incorporation, visit the BizFilings Online Learning Center.
BizFilings is a full-service, online incorporation service provider, offering small-business owners a fast, easy and economical way to form a corporation, limited liability company (LLC) or other business structure online or by phone. BizFilings also offers a full range of business filing and compliance products, including nationwide Registered Agent Service, helping keep businesses in compliance with state regulations. BizFilings is a part of Wolters Kluwer, a market-leading global information services company with annual revenues (2010) of €3.6 billion and approximately 19,000 people across Europe, North America, Asia Pacific and Latin America. Wolters Kluwer is headquartered in Alphen aan den Rijn, the Netherlands.
###