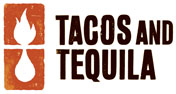 Austin, TX (PRWEB) June 30, 2011
HotSchedules, the hospitality industry's top source for web-based labor management needs, is serving up Tacos and Tequila. On Thursday, July 14, from 2 to 3 p.m. Central time, HotSchedules will host a live customer webinar featuring Austin's Tacos and Tequila bar and restaurant. David Pencsak, operating partner of Tacos and Tequila, will discuss his experience using the HotSchedules labor management solution. This informative webinar will be moderated by Point of Reference, and will give online audience members the opportunity to ask questions about HotSchedules' products following the discussion.
Tacos and Tequila, TNT, which has been a HotSchedules customer for more than a year, is an independent restaurant known for its high-quality, house-made tacos, skewers, burritos, wraps and salads featuring locally sourced produce, as well as its freshly squeezed juices and menu of more than 100 premium tequilas served in an upbeat, artistic atmosphere. Focused on employing sustainable restaurant practices, TNT developed a partnership with HotSchedules in an effort to successfully lower its labor costs, become more efficient at scheduling, and work on the cutting edge of online labor management.
To join the HotSchedules live webinar featuring TNT's David Pencsak, please register today.
Founded in 1999 by restaurant- and hospitality-industry veterans, HotSchedules provides intuitive, web-based scheduling, forecasting and employee-engagement solutions. HotSchedules' suite of products streamlines the employee-scheduling process, helps reduce controllable labor costs and increases employee retention. HotSchedules also provides training and account management backed by a bilingual support team accessible seven days a week. More than 800,000 users and 6,000 independent, corporate and franchise restaurants rely on HotSchedules every day, including successful concepts such as Outback Steakhouse, The Cheesecake Factory, P.F. Chang's China Bistro, Carino's Italian Restaurant, Chili's, Carrabba's Italian Grill, Newk's Express Café, Fleming's Steakhouse and Jamba Juice. For more information about HotSchedules, the company's products and services, or the upcoming live webinar featuring Tacos and Tequila, visit http://www.HotSchedules.com.
###