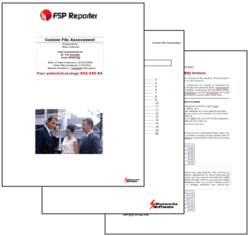 Who knew we had an extensive Tivo library of movies stored on our network, File Sense located and removed the files quickly.
Austin, TX (PRWEB) June 30, 2011
The professional report includes charts, graphs and easy to read suggestions and cost analysis.
Here are just a few of the unique features:
Seven year growth history
Duplicate file report
Modified/accessed file analysis
Archiving strategy
Cost savings analysis and more
The users of Files Sense are able to find out how to reduce the cost of storing data by altering where it is stored and what should be archived. Most companies find that up to 80 percent of their data is inactive after Storworks identifies inefficient data storage methods in use on secure networks.
A higher education customer recently said, "The amount of data you provided is way above any product we have previously used. We have uncovered how we can substantially reduce storage cost by removing duplicate data and using the recommended archive strategy."
File Sense was developed over two years ago with the help of input from customers in live production environments. The company continues to look at automating tedious tasks. File Sense is evolving with the passage of time to cater the needs of the users. They plan to introduce more advanced capabilities in future updates.
A company spokesperson said, "We offer a Storage Assessment software product that is very strong on professional reporting. No other company offers this much detail in a Storage Analysis product for doing file assessments with professional reporting at this price."
Storworks is unique in offering this much functionality and ease of use at a very low cost.
For more information, please visit http://www.storworks.com.
About Storworks Software
Storworks Software offers a simple solution with File Sense. Their goal is to help businesses with growing amounts of data to assess it and identify the idle, duplicate or inappropriate data to improve storage efficiency.
###