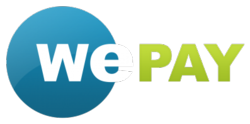 Palo Alto, CA (PRWEB) June 30, 2011
News Facts:

Taku Kanyangarara, a Zimbabwean immigrant now living in the U.S., has raised thousands of dollars via WePay, the hassle-free way to collect payments online. These donations, coupled with grants and loans, will allow her to attend Harvard University's Graduate School of Education as part of the year long Master's in International Policy program this fall.
Taku came to the U.S. for college in 2005. After getting a BA in Mathematics and French, she started a career as a math teacher and joined Teach for America, a group dedicated to improving the lives and education of lower income neighborhoods.
Taku's work with Teach for America inspired her to work with and create programs to help children affected by the HIV/AIDS epidemic. To this end, Taku applied, and was accepted, to Harvard's graduate program.
After being accepted, Taku needed over $60,000 to get started in the program. She was awarded a grant of $11,400 but still needed close to $50,000 for tuition, room and board. Taku started an online donation campaign via WePay in April 2011.
In just two months, WePay users raised thousands of dollars to help Taku go to Harvard. Taku's persistence and entrepreneurial use of online resources made the Harvard community take notice and she was given additional loans/grants to make up the additional funds needed.
To read more on Taku's story, go to http://www.wepay.com/blog/2011/06/27/taku-goes-to-harvard-a-wepay-success-story. To start collecting donations for your cause today, go to https://www.wepay.com.
Quotes:
Attributable to Rich Aberman, co-founder of WePay
"Watching Taku's journey has been an inspiration. She took a seemingly insurmountable problem and made it work. Her entrepreneurial spirit in using WePay to collect donations not only helped her raise money but also inspired further loans and grants from Harvard. She now has the money to attend Harvard and begin her life's work of helping kids get the education they need."
Attributable to Taku Kanyangarara
"Harvard is an opportunity to be exposed to others that will challenge me and network with experts in the field of education. I am so thankful to everyone who donated to my cause. Some people would tell me they felt bad about not giving very much but it adds up and it was amazing to watch so many people step in to help. Gifts I received via WePay added up to $10,000 and I received grants and loans to cover the remaining $45,000. Without the WePay community, I wouldn't be getting the education I need to help transform the educational process for young victims of the HIV/AIDS epidemic in Africa."
About WePay:
WePay takes the hassle out of collecting money online. With WePay, anybody can start accepting payments in under a minute; no existing website or technical ability required. WePay provides easy-to-use tools to sell items, bill people, sell tickets and accept donations. And WePay offers great customer service by real people. Founded by Bill Clerico and Rich Aberman in 2008 and backed by August Capital, Highland Capital Partners and YCombinator, WePay is headquartered in Palo Alto, Calif. For more information, check us out at http://www.wepay.com. You can also follow us on Twitter and Facebook.
# # #