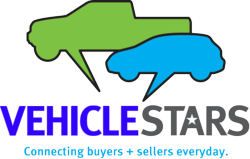 (PRWEB) June 30, 2011
VehicleStars (http://www.vehiclestars.com) uses its latest amalgamated data to identify used auto sales trends as revealed by its online transaction activity. Although VehicleStars does not endorse any single brand over another, senior staff analysis has determined stronger than usual action on the compact pickup models listed below. A used-vehicle index sales result snapshot was generated from corporate data collected from the past 12 months ending June 10 2011.
VehicleStars presents its list of best-selling, used compact pick-ups as of to June, 2011.
● Ford Ranger, 1998 - 2003 model years, various trim packages and options.
Long a top seller, both new and pre-owned – sturdy, reliable workhorse whose basic design has changed little first introduced.
● Mazda B-3000, 4000, 2002 - 2004 model years, differing trim and options.
Badge-engineered from from Ford Ranger chassis for North American market – a go-to work site transport equal to Ranger performance.
● Chevrolet S-10, 1999, 2002 model years, varying options.
A close competitor in the compact pick-up segment, sought-after for fuel economy, ruggedness and reliability.
● Toyota Tacoma 4x4 extended cab, 2001 model year.
As work-ready as any pickup in its class, but also a popular as a personal vehicle for North American drivers.
Release of these results is part of the company's on-going initiative to collect, interpret and present company and auto trade industry data as experienced on VehicleStars.com.
VehicleStars.com is the online solution for quick, private auto sales, connecting hundreds of people every day to buy and sell, find or post, all types of quality used vehicles. The Vehicle Stars' platform and up-to-the-minute database offers a wide and detailed choice of autos, trucks and other vehicles for sale in all categories and available in buyers' local areas. In addition, this legitimate, above-board service ensures fairness for advertiser and buyer while helping all to avoid on-line auto scams – as the company verifies accuracy of all postings through extensive referencing on CarFax.com and Kelleybluebook.com. Vehicle Star agents can assist sellers in determining an equitable sale price, along with an estimated sales time based on historical data. To help facilitate deals, important links and key relationships with the industry's best finance agencies help buyers to secure vehicle financing and loans.
# # #