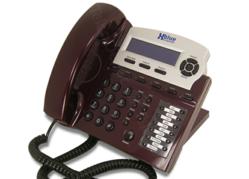 At Telco Depot, we have a holistic view about the work that we do collectively in bringing quality phone systems, VoIP Equipment and general telephony and support solutions to our clients.
Bay Shore, NY (PRWEB) June 30, 2011
Telco Depot, a leading provider of VoIP phone systems, Response Point phones, hosted PBX services, business telephone system solutions, conference phone systems, business VoIP service, video surveillance equipment, VoIP gateways, telephony products and phone system support services to small businesses in the U.S. has announced a new support program for the popular Xblue X16 phone system that will cover systems not purchased through its online phone system store at TelcoDepot.com.
The Xblue X16 is a telephone system preferred by small businesses for its ease of use, scalability and cost-effectiveness. As one of the foremost suppliers of the Xblue X16 to small businesses in the US, Telco Depot has expertise and experience with the X16 that is hard to beat. Telco Depot support teams provide qualified and wide-ranging expert support on the Xblue X16 in areas such as configuration, programming, cabling, installation and maintenance. While support has previously been exclusive for X16 systems purchased from the TelcoDepot.com online phone system store, the company has launched the new support program to cater for X16 phone systems not purchased from TelcoDepot.com - so now everyone with an X16 can benefit from the expertise of TelcoDepot and get quality support for their phones.
TelcoDepot.com stocks superior phone systems like the Xblue X16, and the diversity and quality of its phone system offerings, combined with its overwhelming support profile make it an ideal choice for small businesses looking for telephone system solutions that are capable, scalable and low on cost. The move by TelcoDepot.com to introduce support for X16's not purchased from its online store underscores the mission of the company as a service-first provider - a trait that sets it apart from the majority of phone system suppliers.
The X16 is a phone system that is ideal for small offices with no more than 16 users, and for the price, it can be one of the best decisions a small business can make with respect to telecom equipment - it is highly capable, versatile and scalable, and can be enjoyed in a number of configurations and deployed for various purposes - call it the all-in-one phone system for small businesses.
A premium digital key telephone system, the X16 is easy to install and program, and does not require any additional training - once you are comfortable with key telephone systems, you will be at home with the X16. The X16 can be obtained for the price of a basic 2-line phone while providing extended capabilities including support for 4 analog lines out of the box, and 6 analog lines with optional 2-line extension card. Also enjoy up to 16 (sixteen) X16 digital key phones connected on the station side. The digital key phone system provides up to 8 Busy Lamp Field (BLF) / Direct Station Selection (DSS) buttons for one-touch dialing to other users and a lit-lamp that lets you know the user is on the phone.
Other benefits of the X16 business phone system include an easy cabling plan; simply use home run wiring like a conventional key system or run a wire from one station to another to connect up to 4 stations on a single cable run (ideal for home connections). The X16 is available in 4 colors including Charcoal Black, Titanium Silver, Vivid Blue and Mahogany Red.
Some advanced business phone functions and features that set the X16 apart from your conventional key telephone system are: Backlit LCD Speakerphone, Call Waiting Caller ID, Navigation Keys, External Call Forwarding, Live Call Recording, Outgoing Call Log, Personal Phone Book, Voicemail, Personalized Feature Buttons, One Touch Intercom Dialing and Speed Dialing, among others.
Quoting a Company spokesperson about the new support program for Xblue X16's not purchased from TelcoDepot.com;
"At Telco Depot, we have a holistic view about the work that we do collectively in bringing quality phone systems, VoIP Equipment and general telephony and support solutions to our clients. We like to adopt a hands-on, no-one-left-behind approach towards the services we provide, and for us it is first and foremost about service; we are here to help and to make our expertise, experience and knowledge of phone systems instrumental in the delivery of quality solutions and support for everyone that needs it, whether a regular customer or not. It is this mission that has inspired the new support program that we have for Xblue X16 business phone systems not purchased from the TelcoDepot.com online phone system store. The X16 is an incredibly popular phone system favored by small businesses for its low cost, high end features and scalability."
The X16 from TelcoDepot.com provides a suitable upgrade for small businesses looking to retire their old key telephone systems, as the X16 provides an advanced, highly capable and low cost alternative. Small businesses wishing to purchase the X16 from TelcoDepot.com also stand to benefit immensely from the free programming service and 2 year extended warranty that TelcoDepot.com now provides on the X16 phones.
Quoting another Telco Depot employee:
"The Xblue is essentially the all-in-one phone system triple threat, combining affordability, high performance and scalability, and the X16 remains one of the most widely deployed small business phone systems. We know so much about the X16 at Telco Depot, and we are happy to be able to provide support for X16 phone systems not purchased from our online store. We will be providing X16 support in areas like programming, configuration, cabling and maintenance, and people interested in our X16 support service can go online to TelcoDepot.com or call our support lines for more information."
For more information on Telco Depot's new Xblue support program please contact TelcoDepot.com at 1 800 390 1200 or visit TelcoDepot.com.
About Telco Depot
Telco Depot is a leading supplier of quality business telephone systems, hosted PBX services, business VoIP services, VoIP phones, phone headset equipment, video surveillance systems, voice & data cabling solutions, conference phone solutions and Microsoft Response Point Systems. The company's top priority is to help its clients make informed decisions based on their specific small business phone system needs by providing experience and expertise and guiding them in selecting the best phone systems for their businesses. Telco Depot ensures that their phone systems are fully scalable, affordable priced, and provide the highest value for their clients.
###