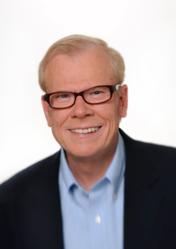 For many years we have worked to provide alternatives to the industrial model of education based on the belief that only through successful education of our citizenry will we continue to thrive and grow.
Cincinnati, OH (PRWEB) June 30, 2011
Eleven Ohio schools will implement KnowledgeWorks innovative high schools, one beginning in the 2011-12 academic year and the rest beginning in the 2012-2013 academic year, as part of Ohio's Race to the Top Innovative Programs grant, the Ohio Department of Education announced Wednesday.
During a press conference led by Ohio Gov. John Kasich and state education officials, the state awarded $16.2 million in grants that will lead to the development of 45 innovative programs in school districts throughout the state. Last summer, Ohio joined eight states and the District of Columbia as winners of the federal Race to the Top competition that rewarded states that are leading the way in comprehensive, coherent, statewide education reform across key areas. They include turning around the lowest-performing schools and preparing students to succeed in college and in the work place.
EdWorks will assist in the establishment of six Early College High Schools (ECHS) high schools. New Tech Network will add five schools in Ohio, increasing the number of New Tech Network schools to a total of eight in the Buckeye state. EdWorks and New Tech Network are both subsidiaries of KnowledgeWorks.
Districts that won grants of $571,700 each to implement EdWorks Early College High Schools are: Crooksville Exempted, Fairport Harbor, Hicksville Exempted, Licking Heights Local, Maysville Exempted Village, and Reynoldsburg City Schools.
Districts that won grants of 750,000, part of which will be used to implement New Tech Network High Schools, are: Cleveland Heights-University Heights City Schools, Shelby City Schools, Van Wert City Schools, Winton Woods City Schools, and Zanesville City Schools-Muskingum Valley ESC.
Early College High Schools (ECHS) in Ohio got their start in 2003, when KnowledgeWorks, working with the Bill & Melinda Gates Foundation, the Ohio Department of Education, the Ohio Board of Regents and others, created the Ohio High School Transformation Initiative (OHSTI) and Early College High School Initiative, partly in response to low graduation rates in the state's 21 urban districts.
ECHS' dual-enrollment school provides a planned, purposeful pathway for students to earn high school and college credits simultaneously. More than 2,200 students have been served by the program since its inception, with 79 percent earning at least one year of college credit and 30 percent earning two years of college credit or an associate degree, in addition to a high school diploma.
New Tech Network works with schools, districts, and communities to integrate its transformative approach to learning in public high schools across the country. Teachers in New Tech high schools design rigorous, real-world projects aligned to state standards that are deeply integrated with technology to create a learning environment that is relevant and engaging for students.
New Tech has been successful across diverse student populations in urban, rural and suburban schools. In the 2009-2010 school year, annual graduation rates for New Tech schools were 95 percent or higher. New Tech students tracked from freshmen through senior year graduated at a rate of 88 percent, far above the national average of 68.8 percent, as reported by the recent study, "Diplomas Count 2010."
First introduced in Napa, California in 1996, New Tech is emerging now as one of the fastest-growing approaches to transforming high school education in the United States. In June, New Tech announced the addition of more than 30 high schools this fall for a total of more than 85 schools in 16 states, including Ohio, Texas, California, New York, North Carolina, and Indiana, and will have more than 25,000 students by September 2011.
KnowledgeWorks CEO Chad Wick said he is pleased that the districts chose KnowledgeWorks high schools total of 23 school districts applied to implement New Tech Network schools. Thirteen districts applied to implement Early College High Schools.
"The fact that so many schools in Ohio applied for KnowledgeWorks high schools is particularly gratifying. For many years we have worked to provide alternatives to the industrial model of education based on the belief that only through successful education of our citizenry will we continue to thrive and grow," Wick said. "Early College High School and New Tech Network schools demonstrate what a truly student-centered learning environment can do to affect that outcome -- preparing students, and Ohio, for next generation success.
"Thomas J. Lasley, II has witnessed the positive impact Early College high schools have had in Ohio. He is the former Dean of the University of Dayton's School of Education and Applied Professions who launched the innovative Dayton Early College Academy and is now executive director of the Ohio Early College Association.
"Even though Early Colleges are still in their educational infancy this potential expansion shows what can occur, even over a short span of time, when dedicated professionals endeavor to create challenging academic programs," Lasley said. "Early colleges in Ohio are essential if our young people are going to be competitive for future jobs in a globalized market economy."
Cleveland Metropolitan Schools opened Ohio's first two New Tech Network high schools during the 2010-2011 academic year – Garrett Morgan New Tech High School (now New Tech West) and New Tech @ East Tech High School. Christine Fowler Mack, Chief of Staff and Interim Chief of Innovations at CMS, said the model has helped both teachers and students.
"When we approached New Tech Network about a school here, our goal was to help kids acquire the skills they will need to do well in a 21st-century economy, moving away from the industrial-age model that we are all too familiar with," Fowler-Mack said. "Not only are our children thriving and being challenged at a high level, but teachers are now in a situation where they are in a professional development learning network, and those relationships enhance their ability to create meaningful learning environments in their classrooms."
KnowledgeWorks is bringing the future of learning to America's high schools and creating widespread, lasting change in the communities and states we serve. Our portfolio of high school approaches includes New Tech Network high schools, EdWorks high school redesign, Science, Technology, Engineering and Math (STEM) and Early College High Schools.KnowledgeWorks subsidiary Strive is a national initiative that works to build the cradle to career civic infrastructure in communities to identify, sustain and scale what works for kids.
###