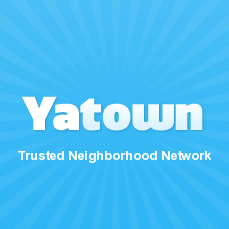 Yatown is well positioned to become the leading geo-social platform ... [with its] focus on social connections among neighbors
Palo Alto, CA (PRWEB) June 30, 2011
Neighborhood social networking startup Yatown announced Thursday that it has hired Jerome Park, a veteran software engineer who hails from Netscape and Google, to head up its engineering efforts. The company said the hire would "accelerate product development efforts" and position the company to bring additional star talent onboard.
Mr. Park is a highly regarded, hands-on engineering leader who in the early days of Google built and led the Enterprise Search Applicance partner team. At Netscape, he worked on some of the core engines of the Netscape's infrastructure server suite. After his four-year stint at Google, Mr. Park started his own company, Saymeon, to develop technologies now in use in various mobile imaging processing applications.
"Engineering prowess aside, what separated Jerome out was that he spent the last four, five years in the startup trenches," said Christopher Nguyen, Yatown's CEO. "His combination of large, world-class software companies and entrepreneurial experience is going to be extremely valuable to an engineering-driven startup like Yatown." Nguyen added, "We're very lucky to have Jerome on board. We can now shift the whole team into gear!"
For his part, Park says he is "extremely excited to be getting back to helping to build a large platform company from its infancy," this time in the hot space of local social networking. "I believe Yatown is well positioned to become the leading geo-social platform provider, building on its focus on social connections among neighbors," said Park. "It's really exciting times to be in this space. Here I am, signing on the dotted line on the day my former employer is announcing a huge launch of Google+."
Asked what effect Yatown may have with Google+, Park said, "I think it's a hugely positive development! Yatown intends to dominate the neighborhood social context, and Google+ is very likely going to be an open infrastructure partner to us, much like Facebook is. Diversity and choice here are good for our users, and for us!" He added, "For example, I can see the Yatown using the Google+ Circles feature as an API to manage the 'Neighbors' Circle". Yatown CEO Nguyen said, "Our value-add is to provide a Trusted Neighborhood context for users to interact with neighborhood news, events, deals, and of course other neighbors, in a simple, consistent way they can't easily find organized elsewhere. As such, having more partners to help with identity management and user distribution makes our job that much easier!"
Yatown, which bills itself as "The Trusted Neighborhood Network", was founded in 2010. With the mission "To Connect Neighbors and Strengthen Communities," the company aims to help neighbors connect and share information online, with an emphasis on trust and social responsibility. Unlike Facebook, LinkedIn, Google+, and other social networking sites, the service focusses on the hyperlocal neighborhood space. Christopher Nguyen is a former engineering director at Google. To sign up for the company's neighborhood networking service, go to http://yatown.com.
###