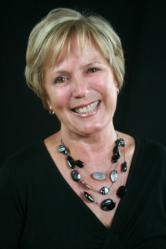 It's a wonderful award, and I'm still sorting through both the thrill and the fear of being published.
Bloomington, IN (PRWEB) June 30, 2011
WestBow Press, the self-publishing division of Thomas Nelson, has announced that 'Call of a Coward' by author Marcia Moston is now available for purchase. Moston's book was chosen from hundreds of unpublished manuscripts submitted by authors from across North America, as the winner of the 2010 Women of Faith Writing Contest—a Christian publishing contest co-sponsored by Thomas Nelson.
"It's a wonderful award, and I'm still sorting through both the thrill and the fear of being published," Moston said. "Winning a book-writing contest is a great honor in itself. Winning one that bears the name Women of Faith is as sobering as it is thrilling. I know there were many excellent entries, and I have to admit, my first response when I heard was somewhat like Gideon's in the winepress—'Are you sure you got the right person?'"
The Women of Faith writing contest, which is supported by the world's leading inspirational publisher, Thomas Nelson, provides female authors of any age the opportunity to bring to print their unpublished stories of faith. Entrants are required to pay no entry fees, no subsidy payments and make no purchases of any kind in order to enter or win the contest.
As grand prize winner of the contest, Moston received a WestBow Press Bookstore Advantage Publishing Package. The package includes a professional editorial review; booksellers' returnability, and a 12-month subscription to Author Learning Center.
Moston's book is now available for purchase through westbowpress.com, major online retailers and by order in thousands of bookstores nationwide.
To learn more about the Women of Faith writing contest, please visit westbowpress.com/WoFcontest.aspx. For more information on Christian self-publishing through WestBow Press, or to begin publishing your book today, log onto westbowpress.com, or call 1-866-928-1240.
About WestBow Press
WestBow Press is a strategic self-publishing alliance of Thomas Nelson, the world's premier Christian publisher, and Author Solutions, Inc. (ASI)—the world leader in the fastest-growing segment of publishing. Through this partnership, authors benefit from the rich publishing heritage of Thomas Nelson and the speed-to-market advantages of the ASI self-publishing model. Titles published through WestBow Press will be evaluated for sales potential and considered for publication under the Thomas Nelson imprint. For more information, or to start publishing today, visit westbowpress.com or call 866-928-1240.
# # #