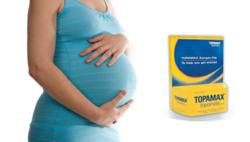 The FDA has urged healthcare professionals to consider all benefits and risks of topiramate before prescribing the drug to women of childbearing age, especially for conditions not typically associated with permanent injury or death
(PRWEB) June 30, 2011
The Consumer Justice Foundation urges women of childbearing age taking Topamax to be aware of the newly found birth defect risks associated with Topamax. Topamax is an antiepileptic drug manufactured by Ortho-McNeil Pharmaceutical, a subsidiary of Johnson & Johnson. Topamax (topiramate) has been available in the U.S. since it garnered FDA approval in 1996 for the treatment of epilepsy. In 2004, the FDA added an indication for the prevention of migraine headaches. Although Topamax has become increasingly popular in reducing the frequency and intensity of seizures and migraines, recent studies have suggested that Topamax use in pregnancy may lead to the development of major birth defects among infants.
According to the North American Antiepileptic Drug (NAAED) Pregnancy Registry, infants exposed to Topamax during pregnancy have more than twice the risk of developing birth defects like cleft lip and cleft palate, compared to infants exposed to other antiepileptic drugs (Comparative Study of Topiramate During Pregnancy, NAAED Pregnancy Registry). Another study, published in 2008 in the journal Neurology, found that infants exposed to Topamax in utero were a shocking eleven times more likely to develop cleft lip or cleft palate, and fourteen times more likely to develop genital defects like hypospadias, compared to the general population (Topiramate in pregnancy: Preliminary experience from the UK Epilepsy and Pregnancy Register).
After reviewing the results of Topamax birth defect studies, the FDA took immediate action and increased the pregnancy category of topiramate (Topamax) from C to D, which means there is positive human evidence of the drug's potential to cause significant harm to a fetus when taken during pregnancy (fda.gov/Drugs/DrugSafety/ucm245085.htm). The FDA has also urged healthcare professionals to consider all benefits and risks of topiramate before prescribing the drug to women of childbearing age, especially for conditions not typically associated with permanent injury or death (fda.gov/Drugs/DrugSafety/ucm245085.htm).
The FDA advises women of childbearing age to consider alternative medications that have a lower risk of birth defects than Topamax. In addition, if the decision is made to use Topamax in women of childbearing age, the FDA recommends that effective birth control be used due to the severity of the birth defects potentially associated with Topamax (fda.gov/Drugs/DrugSafety/ucm245085.htm). Birth defects like cleft lip and cleft palate occur during the first trimester of pregnancy, before many women are even aware they are pregnant. Because nearly half of all pregnancies are unplanned, all women of childbearing age taking Topamax may be at risk of causing serious harm to their unborn child.
About the Consumer Justice Foundation:
The Consumer Justice Foundation is a comprehensive online resource providing American consumers with important information about the health risks associated with certain pharmaceutical drugs, like Topamax. The Consumer Justice Foundation helps injured consumers by connecting them to professionals who can offer critical information regarding their legal options. The Consumer Justice Foundation is used by consumers who need help protecting their rights when dealing with insurance companies or large corporations like drug companies.
###