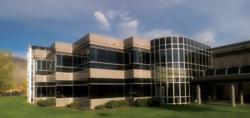 "Our implementation teams have been working hard all year to help our customers deploy new features to drive audience engagement and revenue expansion."
Mary Olson, vice president, Operations, DTI
Springville, UT (PRWEB) June 30, 2011
As the first half of 2011 comes to a close, Digital Technology International (DTI™) reports record-breaking levels of worldwide customer installations. The number of DTI's news media customers who went into live production with new DTI software this year is the highest in the company's 30-year history. This year's go-lives and upgrades include more than 60 customer sites across North America, Europe, Latin America, and Asia-Pacific. This surpasses the previous mark from 1999 which was driven by the unprecedented Y2K demand.
More than half of the customer implementations were through DTI Cloud, the company's trend-setting SaaS publishing environment.
"Our record volume of customer go-lives and upgrades reflects a pent-up demand and renewed level of confidence in the competitiveness of news media companies. It also says quite a lot about the confidence that our customers have in our solutions and our people," said Mary Olson, vice president, Operations, DTI. "Our implementation teams have been working hard all year to help our customers deploy new features to drive audience engagement and revenue expansion. DTI Cloud is also proving to be a major boost in our ability to do many of these go-lives and upgrades more efficiently. Our customers are more competitive when they stay current with all of the latest features."
Partial list of DTI first half 2011 go-lives and upgrades:
DTI Circulation:
La Presse, Montreal, Quebec
Dow Jones Local Media Group-
Cape Cod Times, Hyannis, Massachusetts
New Bedford Standard Times, New Bedford, Massachusetts
The Pocono Record, Pocono, Pennsylvania
The Times Herald-Record, Middletown, New York
DTI Circulation via DTI Cloud:
Rome Publishing Company, Rome, Georgia
Lewiston Sun-Journal and affiliated titles, Lewiston, Maine
DTI ContentPublisher via DTI Cloud:
The final 30 publications of Sun-Times Media Group, Chicago, Illinois
The Post Tribune, Merrillville, Indiana
DTI ContentPublisher:
Zeitungsverlag Aachen, Aachen-Düren-Heinsberg, Germany
DTI Lightning via DTI Cloud:
New Zealand Press Association-Newsquest
DTI Advertising:
La Prensa,San Pedro Sula, Honduras
El Heraldo, Tegucigalpa, Honduras
Arkansas Democrat-Gazette, Little Rock, Arkansas (Advertising Self Service)
The Roanoke Times, Roanoke, Virginia (Ad Management)
DTI Circulation Upgrades:
Erie Times-News, Erie, Pennsylvania
Norwich Bulletin, Norwich, Connecticut
The Observer-Dispatch, Utica, New York
St. Joseph News-Press, St. Joseph, Missouri
New Hampshire Union Leader, Manchester, New Hampshire
The Brunswick News, Inc., Moncton, New Brunswick
The Record-Journal, Meriden, Connecticut
The News & Record, Greensboro, North Carolina
Janesville Gazette, Janesville, Wisconsin
Winnipeg Free Press, Winnipeg, Manitoba
Telegraph Herald, Dubuque, Iowa
McClatchy Newspapers-
Tacoma News-Tribune, Tacoma, Washington
The Olympian, Olympia, Washington
Anchorage Daily News, Anchorage, Alaska
Freedom Communications publications
Pioneer Newspapers-
Havre Daily News, Havre, Montana
Idaho Press-Tribune, Nampa, Idaho
Idaho State Journal, Pocatello, Idaho
Bozeman Daily Chronicle, Bozeman, Montana
Herald and News, Klamath Falls, Oregon
Herald Journal, Logan, Utah
Skagit Valley Herald, Mount Vernon, Washington
The Times News, Lehighton, Pennsylvania
DTI ContentPublisher Upgrade:
Concentra Media, Hasselt, Belgium
Virginian Pilot, Norfolk, Virginia
The Register Guard, Eugene, Oregon
About Digital Technology International: Digital Technology International (DTI™) delivers audience-centric Web, print, and mobile solutions to publishers around the world. The company's unique technology and professional services help media organizations engage audiences by delivering targeted news, ads and entertainment. Whether onsite or via DTI Cloud (Software as a Service), DTI software helps customers generate new revenue, reduce costs, manage resources, and make more informed business decisions. Its solutions are successfully implemented at more than 2,000 customer sites around the globe with more than 200 publishing in DTI Cloud. DTI is headquartered near Salt Lake City, with offices in Australia, Brazil, Canada, Denmark, Finland, France, Germany, Norway, Panama, the United Kingdom and the United States. DTI may be found at: http://www.dtint.com
###