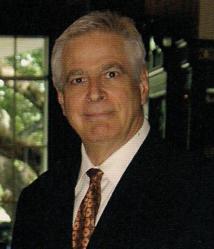 Bob Gorlow received his Masters degree in Business Administration, Civil Engineering and Construction Management from Stanford University and is a Chartered Financial Analyst
Santa Fe, NM (PRWEB) June 30, 2011
New Village Consulting (NVC) has been providing scale up services for Environmental Communities for almost 20 years. NVC has aided in the implementation of a number of Green Communities with the two largest being, Aldea de Santa Fe and Oshara Village of Santa Fe, New Mexico. As the real estate market works it's way through a fundamental oversupply, NVC is turning it's attention to the scale up of Green Energy with the creation of GES Services.
Over the last 3 years with support from the Department of Energy, Department of Agriculture and the Department of Defense, funding has been provided to private companies and universities to identify or create microbes that can convert a wide array of waste materials into feedstock for the creation of liquid transportation fuels and bio chemicals. This nation is now ready to begin commercialization of biofuel facilities to produce drop-in fuels and blending stock to reduce our dependence on Middle East oil while creating jobs at home and reducing our carbon footprint.
In the most recent edition of Biofuels Digest it was announced that in Washington, President Obama launched the Advanced Manufacturing Partnership with the goal of building 600 advanced biofuels plants in the next 11 years to meet the 2022 Renewable Fuel Standard (RFS).
With a specialty in overcoming local objections, gaining governmental approvals and permits, producing construction documents and managing that construction, GES Services is prepared to aid in the scale up of any biotechnology. As we did in large-scale environmental real estate development, we can help energy companies with:
Site Selection and Acquisition
Facility Planning and Management
Preparation of Construction Documents
Construction Oversight
Permitting and Entitlements
Water Right Acquisitions
Green Public Relations
Governmental Relations
Workforce Training
We are pleased to welcome Bob Gorlow as Team Leader for GES Services.
BOB GORLOW
Bob Gorlow practiced architecture for five years before returning to Stanford University to receive his Masters of Business Administration and Masters of Civil Engineering and Construction Management. Upon graduation, in 1985, Bob joined the development arm of Prudential Insurance Company of America. During his tenure at Prudential, Bob rose to vice President directing the investment and development operations in Silicon Valley working with hi-tech and bio-science firms. Bob is a registered architect in California; a real estate broker in California and New Mexico; and a Chartered Financial Analyst. He is also published in the field of real estate investments ("Hi-Tech Location Decisions, Urban Land") and is currently an instructor at the University of Miami, School of Architecture in real estate development.
ALAN HOFFMAN
Alan Hoffman is the owner of New Village Consulting and since 1991 has been overseeing the vision, design, financing, entitlements, public relations and implementation of sustainable communities. In 1992, Alan founded Aldea de Santa Fe, now complete consisting of 500 homes. Most recently, Oshara Village received approval for 740 sustainable homes and 1.3 million square feet of Green industrial, retail and manufacturing. Alan has had articles published in "On Common Ground", and the first and second editions of the "Best Practices Guide of New Urbanism". Alan devised TND marketing as a way to work with local groups throughout the entitlement process, and was successful at neutralizing their opposition by enrolling them as emotionally invested stakeholders.
Contact: Alan Hoffman 505-316-0449 Village(at)NewVillage.com
###