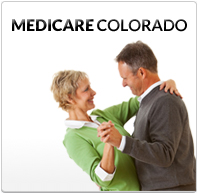 When a Senior chooses to enroll with (Medicare Colorado), we understand our great responsibility and work diligently to make our clients educated and happy with their insurance choices.
Denver, CO (PRWEB) June 30, 2011
Medicare Colorado, a Master General Agency, is seeking Medicare Insurance Agents in Northern Colorado.
"We are expecting big changes for the upcoming Open Enrollment Period and want to partner with outstanding agents in the field to help educate Seniors about their options for 2012," states Scott Stafford, owner of Medicare Colorado's parent company, Colorado Benefits & Financial Services, LLC.
Medicare Colorado focuses on insurance products for the Senior market and represent the top level Medicare Advantage, Medigap, Part D Prescription Drug, Long Term Care, and Final Expense insurance companies for their clients.
Terri Schierbeek, a Medicare Colorado agent in Colorado Springs, explains, "having access to multiple insurance carriers makes my job easy. As my clients needs change, it's great to be able to continue to help them. Round pegs fit much better into round holes!"
Medicare Colorado helps educate and train agents to make sure they are compliant with every Medicare regulation. "We aspire to have the most knowledgable, trustworthy agents in Colorado and have created efficiencies for our agents to get questions answered, resolve any problems they encounter, and stay compliant in the field," Stafford says. "When a Senior chooses to enroll with us, we understand our great responsibility and work diligently to make our clients educated and happy with their insurance choices."
One of the advantages for agents interested in partnering with Medicare Colorado is their Free Lead Program. MedicareColorado.com creates agent pages for their agents based on location, and encourages Seniors to call an agent direct. MedicareColorado.com also advertises all upcoming Community Meetings for agents.
The upcoming 2012 Open Enrollment Period for Medicare is from October 15th to December 7th. Medicare Colorado agents will start presenting new plan information on October 1st in accordance with Medicare guidelines.
Medicare Colorado agent Jon Veltman is excited about the new dates in the Open Enrollment Period. "In years past I had beneficiaries enroll in a plan on December 31st and then wonder why they can't get their prescriptions the next day," says Veltman. "The extra three weeks will allow new clients to have their cards prior to January 1st, which will make the transition smoother."
Insurance companies currently offered by Medicare Colorado include, United Healthcare, Secure Horizons, Humana, Anthem Blue Cross Blue Shield, Mutual of Omaha, United World, Gerber Life, Sentinel Life, Constitution Life, and Foresters.
For more information on getting appointed and becoming compliant to sell Medicare and Senior insurance products in Colorado, contact Scott Stafford at (303) 941-2994.
###